Christopher Bailey (Burberry) – Member of the Order of the British Empire
Christopher Bailey has been decorated. The artistic director for Burberry has been "elevated to the rank of Member of the Order of the British Empire (MBE)", recognizing his "services to the fashion industry", announced the label.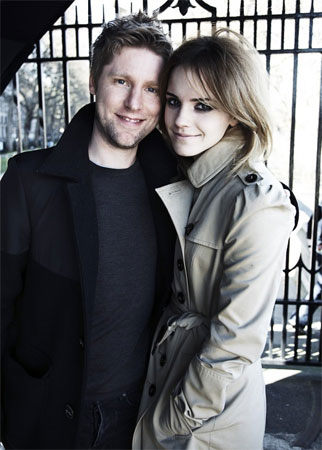 Christopher Bailey and Emma Watson, model for the autumn-winter 2009/2010 campaign
In addition to the global image of Burberry (collections, communication, institutional artistic direction, development of boutiques…) and the putting together of new London and New York headquarters, he also created the Burberry Foundation a year ago.
Mr Bailey, who is 38 years old and originally comes from Yorkshire, is the former stylist-in-chief for off-the-peg womenswear at Gucci in Milan (from 1996 to 2001), and has undertaken, along with the CEO of Burberry Angela Ahrendts, to support young people by financing associations which function "in big cities […] where the majority of Burberry staff members live and work, allowing them to be involved in charity work on the ground with partner charities," the label explained.
By Jonathan Fulwell (Source: Julie Mangaud)
Copyright © 2023 FashionNetwork.com All rights reserved.