Coty says high-end perfume sales rising most
May 25 - Coty Inc, which sells perfumes named for pop star Beyonce, "American Idol" host Jennifer Lopez and sports brand Adidas, says its highest-end fragrances are fueling growth and will help sales continue to grow by a double-digit percentage next fiscal year.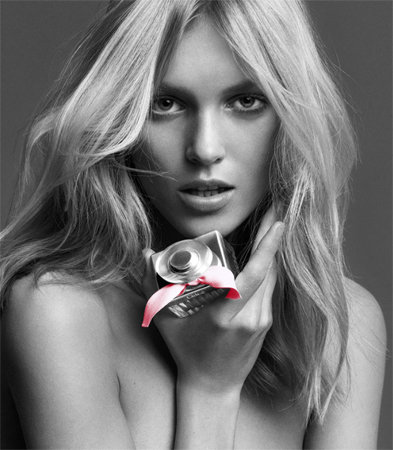 Chloé fragrance (acquired by Coty in 2005), available at neimanmarcus.com for $110
Privately held Coty is on pace to hit its target of $4 billion in sales for the current fiscal year, which ends in late June, its top executive said on Wednesday.
"The spark right now is from luxury and ultra luxury," Coty Chief Executive Bernd Beetz said at the Reuters Global Luxury and Fashion Summit.
Coty's high-end fragrances are priced at $100 or more.
Coty competes against companies such as Estee Lauder Cos Inc, L'Oreal SA and Elizabeth Arden Inc. Perfumes make up more than 60 percent of Coty's sales. Skincare products and makeup account for the rest.
At the other end of the price spectrum, mass market perfumes sold at discount chains such as Wal-Mart Stores Inc and Target Corp are also selling well, he said, pointing out brands such as Sally Hansen New York Color.
"The fragrance launches we did in that segment, Beyonce, Halle Berry, (are) doing gangbusters," Beetz said.
Sales of nail products are also on the rise.
"Women are even more playful and engaged in different colors and applications," Beetz said.
Business is getting better up and down the price spectrum and in new markets, such as China, where Coty is expanding.
"Basically everything is working. All countries are working, all categories are working," Beetz said.
(Reporting by Phil Wahba and Jessica Hall in New York, Jessica Wohl in Chicago; editing by Matthew Lewis)
© Thomson Reuters 2023 All rights reserved.