Coty withdrawal pressures Avon for turnaround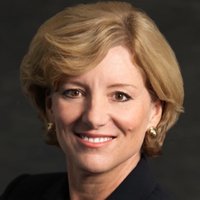 Sherilyn McCoy
Avon Products Inc's loss of a $10.7 billion takeover bid from smaller cosmetics rival Coty Inc leaves shareholders hoping that new Chief Executive Sherilyn McCoy has a great turnaround plan in the works.
Coty withdrew the $24.75 a share offer Monday night and the stock fell more than 10 percent on Tuesday as investors were left to focus on Avon's blemishes, which include falling sales, rising labor costs in important international markets like Brazil and a shrinking army of sales representatives.
"They're playing for time; I think they're out of time. I don't see that the stockholders are going to be extremely patient," said John Lamie, a shareholder and former Avon employee.
Analysts and shareholders said Avon should have looked more closely at a potential deal.
"We believe Avon's board and shareholders missed a good opportunity to be acquired by Coty," UBS analyst Nik Modi said in a research note. "Given our view on Avon's issues, we believe it may take 2-3 years to sustainably fix."
Coty last week raised its unsolicited bid, which had the financial backing of Warren Buffett's Berkshire Hathaway and others, from an earlier $23.25 per share offer, and gave Avon a Monday deadline to respond.
Avon had said on Sunday that it would look at the offer and respond within a week.
But Coty, known for fragrances for celebrities like Madonna and Beyoncé, said that no one on Avon's board or senior management, including McCoy, returned its request for an explanation of why Avon needed more time, leading it to pull its offer.
Avon said in a statement several hours after Coty's withdrawal that it had responded promptly to Coty's May 9 letter by disclosing it on May 10 and indicating that its board would consider the contents of the letter.
Avon had rejected Coty's earlier bids by saying more value could be extracted by a turnaround than by being bought out.
The company has been faulted for not compensating its sales representatives enough, having inadequate computer systems and bungling its growth in emerging markets like Brazil and Russia.
McCoy, who started as CEO three weeks ago, came from Johnson & Johnson, where she was responsible for brands including Neutrogena and Lubriderm.
McCoy, who replaced Andrea Jung, said earlier this month that by mid-June, she will have visited top markets for Avon, including the United States, Brazil, China, Mexico and Russia to get a handle on the operation, and will pick just a few priorities at first while she tries to stabilize the business.
But if Avon turns itself around, some analysts said its value could rise above the price Coty offered in its last bid.
"Ultimately the value at Avon that can be unlocked, if correctly executed, should be worth over $25 per share," Victoria Collin of Atlantic Equities LLP wrote in a client report.
Avon has faced heavy competition from drugstores and trendy, affordable cosmetics in the United States, aggressive pricing by rivals in Eastern Europe and inadequate ordering systems that have frustrated representatives in Brazil, its biggest market.
The company has poured tens of millions into an internal probe into whether it broke the Foreign Corrupt Practices Act to build its business overseas. The U.S. government announced its own investigation last year.

SWOONING SHARES

Avon's shares fell as low as $18.10 on Tuesday, well below levels just before Coty first went public with its unsolicited but friendly offer to buy Avon in April.
Avon's shares were down $2.18, or 10.5 percent, at $18.55 at mid-afternoon on the New York Stock Exchange.
But since April, there have also been questions about how seriously the market took Coty's bid.
"How real was Coty bid? They bid barely above the stock price, they weren't really there, they don't have a currency," said one industry investor that does not discuss its investment positions publicly.
Analysts questioned Avon's strategy in dealing with Coty.
"We are struck by Avon's continued lack of communication with Coty," Bernstein Research analyst Ali Dibadj told Reuters.
"A bid with financial backing and reasonable starting point in terms of price must be looked at in order to fulfill one's fiduciary duty to shareholders."
In the end, one expert said, Avon was under no obligation to engage directly with Coty.
"These tactics are par the course - the concern is if you make a response, are you setting the stage suggesting the company is up for sale?" said Charles Elson, a corporate governance expert and professor of law at the University of Delaware. "Takeovers are a very delicate legal dance."
© Thomson Reuters 2023 All rights reserved.