Country Road buys Witchery Group for $181 million
Australian clothing retailer Country Road, a unit of South Africa's Woolworths, will buy local rival Witchery Group in a $181 million deal that broadens its offering in upscale apparel.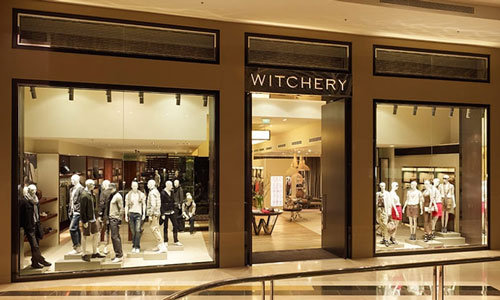 Photo: Witchery Group
Witchery Group, which is being sold by by private equity firm Gresham, operates 210 stores under the Witchery brand and 96 bag and jewellery stores under the Mimco brand.
Country Road, which is 88 percent-owned by Cape Town-based Woolworths, said on Wednesday it would fund the 172 million Australian dollars ($181.00 million) deal through debt and equity.
It will borrow A$92 million from banks and raise a similar amount through a rights issue, through which Woolworths plans to participate.
Country Road, whose shares ended 0.61 percent stronger at A$3.28, said the deal would help it save about A$10 million over four years.
Shares in Woolworths were off 0.19 percent at 53.70 rand by 1141 GMT, paring gains so far this year to just under 40 percent.
Witchery Group, which also operates in South Africa, Singapore and New Zealand, delivered A$266 million in sales and A$34 million in normalised earnings before interest, tax, depreciation and amortitsation in the 2011 fiscal year.
Country Road's current chief executive, Howard Goldberg, will leave his position for the current head of Witchery Group Iain Nairn on completion of the deal.
© Thomson Reuters 2023 All rights reserved.