De Beers won't bid for BHP's stake in Ekati
De Beers, the world's largest diamond miner, considered a bid for BHP Billiton's 80 percent stake in the EKATI diamond mine, but it has decided not to submit an offer for the asset, according to multiple sources involved in the process.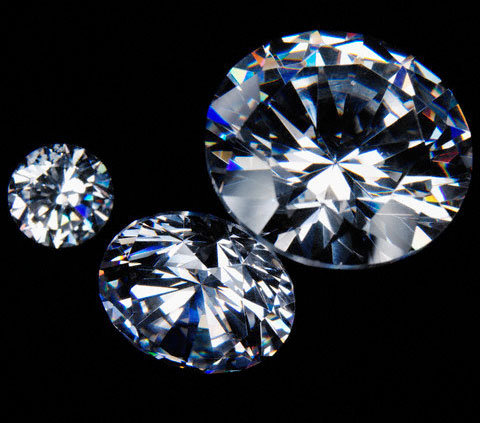 Photo: Corbis
De Beers, soon to be majority owned by miner Anglo American, entered the auction process late and examined the possibility of an offer, which would have been its first acquisition under its new chief executive and one of its largest. EKATI would also have been only the group's second deal in Canada, more than a decade after the diamond producer took control of Snap Lake - its first mine outside Africa.
But De Beers confirmed on Friday it would not submit an offer, in a further sign of cooling interest in the auction process for the BHP mine in Canada's northern reaches. A spokesman for De Beers declined to comment further.
BHP Billiton, the world's largest miner, said last year it planned to sell all or part of its diamond assets, including the EKATI mine, as it focused on larger, long-life assets.
In December, BHP agreed to sell its majority stake in the Chidliak exploration project in northern Canada to its partner Peregrine Diamonds.
At the time, BHP said it was still reviewing its interest in EKATI, the cornerstone of its diamond business, and would retain its stake if a suitable buyer was not found. BHP was expected to make an announcement on the sale, or its decision to keep EKATI, by mid year, but that could be extended.
BHP declined to comment on the auction process.
Sources confirmed that the sale process was continuing, however, with final bids for the asset due by close of business on Friday, though the level interest remained unclear.
Others involved in the final stages of bidding include: Canadian diamond miner and jewelry retailer Harry Winston Diamond, diamond exploration company Stornoway Diamond Corp and U.S. private equity firm KKR, which has also opted not to submit a binding offer, several of the sources said.
Harry Winston is one of several jewelry makers that have gone into mining to secure access to rough diamonds. It is already a partner of Rio Tinto at Diavik in Canada's Northwest Territories, Canada's largest diamond mine. Rio has also indicated that it intends to exit the diamond business.
A spokeswoman for Harry Winston declined to comment.
Spokesmen for Stornoway and KKR were not immediately reachable for comment.
EKATI has produced an average of more than 3 million carats of rough diamonds per year over the last three years, with annual sales representing around 10 percent of global diamond supply by value.
Several source said De Beers, which already produces about 35 percent of the world's supply of rough diamonds, could have faced antitrust issues, but the company had taken this into consideration as it studied a potential offer.
A sale to De Beers would have been a success for BHP, which will need to consider how any potential acquirer will deal with the closure of EKATI, which has a limited mine life.
Analysts' estimates of the price tag the mine could fetch vary widely, from $500 million to over $1.5 billion.
© Thomson Reuters 2023 All rights reserved.