Diesel strengthens its womenswear division
Diesel is currently struggling to find its feet in the women's market… But the brand knows how to fix this. For some time now, while Bruno Collin has been in charge of Diesel's artistic direction worldwide, the Italian brand hired a manager for women's collections, Finnish designer Heikki Salonen. Her first collection was presented at the last Bread & Butter. Now, Diesel has also hired the services of a renowned French consultant, Nadège Winter, who has most notably worked for Monoprix and Timberland. She is also the creator of Fnac It, a sort of permanent pop-up online store that changes its product offering according to latest trends.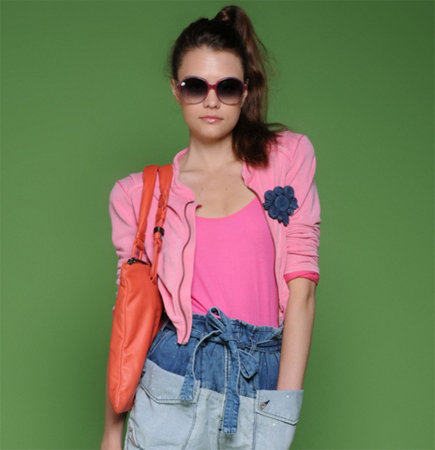 Diesel S/S 2011 womenswear
Nadège Winter has been working with Diesel since April, and her work will already be seen at Bread & Butter's next edition. It could be that the collection will not only be present at the German trade show but also at another place in Berlin (maybe an apartment). The idea is to position Diesel in the market as the essential brand for the young, hip, contemporary woman... like Nadège herself.
Copyright © 2023 FashionNetwork.com All rights reserved.