Dr Martens creates French subsidiary
Change is on the horizon for Dr Martens in France. The British label, originally from Germany, has just set up a French subsidiary called Dr Martens Airwair France SA – but it won't be starting from scratch. For the past seven years the brand has been distributed by the Aubervilliers-based GPG Company, which also distributes Vagabond and will present sneaker brand Pastry at the upcoming edition of 'Who's Next'.

The new subsidiary will be made up of the team that worked on the account at GPG Company, and will also remain in the same offices until the end of 2012.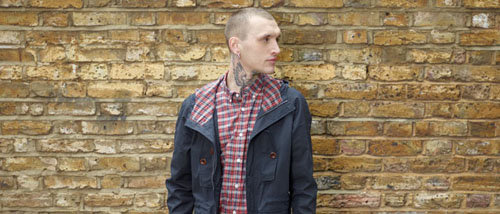 Textiles, one of the directions that the new French subsidiary could take?
R Griggs & Co, the group which still owns the label – even if the rumour that it's on sale for 200 million pounds (249 million euros) is gaining strength – has opted to hand the management of the French subsidiary to Philippe Lentz. Lentz, CEO of the Berger group from 2004 to mid-2011, was also previously Marketing Director for Guerlain, part of the LVMH group.
Whilst the Patrick Genestier-led GPG Company will say goodbye to the brand, it will retain control of the three Dr Martens stores, which it owns, until the end of the year. Once the transition is complete, the stores in Paris, Rennes and Lyons will become multi-brands. The French group added that it "will continue to act as a distributor for various brands, which will be announced after Bread & Butter".
Copyright © 2023 FashionNetwork.com All rights reserved.