EBay taps tech entrepreneur to lead PayPal
EBay Inc named mobile technology entrepreneur David Marcus president of its PayPal unit on Thursday, replacing Scott Thompson, who left in January to become chief executive of Yahoo Inc.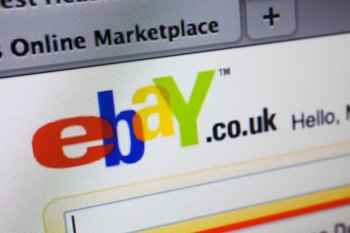 Photo: Corbis
The appointment shows the importance of PayPal's push into mobile payments globally and its efforts to process transactions in physical stores, not just online.
Marcus, a native of France who turns 39 on April 12, said he plans to stick to the strategy Thompson and other top PayPal executives set in recent years.
"The strategy is clearly set. It's the right strategy. We put this together as a group. We just need to execute," Marcus said in an interview.
PayPal's top priorities are developing "products and consumer experiences" that change the way people pay around the world, he added.
John Donahoe, eBay's chief executive, said PayPal is at an important "inflexion point" because it is moving into offline payments.
"What PayPal needs is a real product visionary who can bring together compelling consumer and merchant experiences," Donahoe said. "We have the scale. Products are global on day one."
Marcus came to PayPal last year when eBay acquired Zong, a mobile payments company that he founded. Marcus had been PayPal's vice president of mobile and will become its president on April 2, eBay said.
PayPal is eBay's most valuable business, so analysts and investors had been watching closely to see who would replace Thompson.
"He is a well-regarded executive and entrepreneur with both a payments and Internet background," said Colin Sebastian, an analyst at Robert W. Baird & Co. "A really smart guy."
Marcus's appointment shows that PayPal had a strong bench of talented executives from which to pick a president, said Gil Luria, an analyst at Wedbush Securities.
It also shows how important global mobile payments are to PayPal's future, Luria added.
CODING AT 8
As founder and CEO of Zong, Marcus developed relationships with more than 250 telecom carriers and more than 1,000 online merchants before eBay bought it for about $240 million in August 2011.
"He's a natural-born entrepreneur who has incredible leadership capabilities - you don't see that in many entrepreneurs," said Dana Stalder, a former PayPal executive who is now a general partner at venture capital firm Matrix Partners.
Matrix was a major Zong investor and Stalder worked closely with Marcus for about two years before the eBay acquisition.
"Of the PayPal leadership team that David became part of, he's the only guy cut from the entrepreneur cloth," Stalder added. "John Donahoe has made a very clear statement that he values innovation and entrepreneurship above all else in picking David."
Growing up in Paris and Geneva, Marcus taught himself how to write software code on a personal computer at age eight.
At 23, Marcus started his first company, GTN, which became one of the top three alternative carriers in Switzerland and was acquired by World Access in 2000.
Before Zong, Marcus started Echovox in Europe, a mobile media monetization company that later formed the foundation for Zong.
PAYPAL'S 'DONGLE'
Marcus and another former Zong executive Hill Ferguson led the recent launch of PayPal Here, a service that lets small merchants accept credit card and PayPal payments through a triangular "dongle" that plugs into the top of iPhones.
"Mobile is definitely a place where innovation starts. That's where people want to use payments and we need to follow them there," Marcus said. "We need to innovate on any device. We will continue pushing the product agenda on mobile."
PayPal Here's dongle has yet to launch on smart phones that operate on Google Inc's Android mobile platform. Google's Wallet business is in an intense competitive battle with PayPal over the future of mobile payments.
Marcus said there is "no issue whatsoever" with PayPal Here working on Android, noting that the service will be rolled out to the public in April.
© Thomson Reuters 2023 All rights reserved.