eBay teams up with the British Fashion Council
Online giant eBay will be a sponsor of Fashion Forward as of the next London Fashion Week in September. For the past six years the initiative has supported the rising stars of British design by showcasing their designs to the media and trade for two consecutive seasons. This year, four designers have been given the backing of Fashion Forward, which is funded by the Mayor of London: Mary Katranzou, Henry Holland, James Long and Louise Gray. This year their collections have notably travelled to Paris, New York and Los Angeles as part of London Showrooms, the itinerant trade fair for the British Fashion Council's young protégés. Its two other initiatives which support British design, NewGen and NewGen Men, are continuing on their travels thanks to support from Topshop and Topman.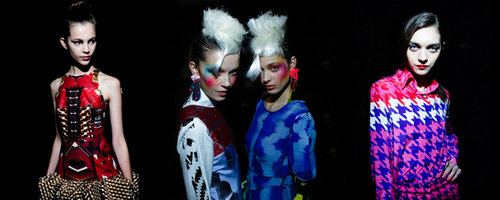 Mary Katranzou, Louise Gray and House of Holland / Photo: BFC
Melanie Smallwood, the UK director of eBay Fashion, will soon be joining the Fashion Forward jury. "Partnering with the British Fashion Council provides an opportunity to show our support to emerging British fashion talent, helping them to develop the long-term success of their businesses", said Smallwood. The recipients of Fashion Forward's support for 2013 will be announced in January.
Copyright © 2023 FashionNetwork.com All rights reserved.