Elegance at the seaside with MK swimming shorts
Published
today
May 19, 2009
A new player has stepped into the beachwear game: MK. The men's swimwear brand has come from the brains of the MacKeene brothers after the Franco-Scottish pair weren't able to find swim shorts that "combined elegance, style, comfort and speedy drying" on their travels.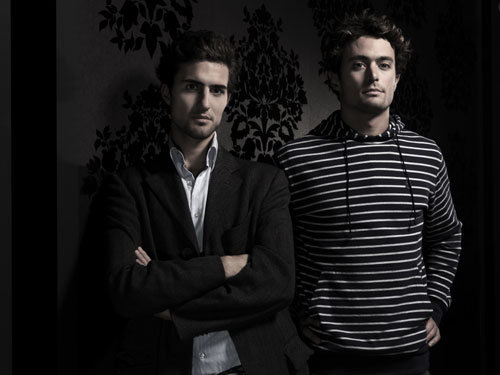 The MacKeene brothers
The brothers have designed shorts "like a second skin", a cut that's "straight and athletic" combined with a choice of innovative materials created to deal with "water, sun and comfort", stated a spokesperson for this new brand.
"Passionate about design and fashion", Harold MacKeen pens his style on the MK collections. His brother, an accomplished kitesurfer, brings "technical expertise".
Available from summer 2009 across a selection of boutiques in France, London, Los Angeles and New York, the range will be priced from €140-€160. The first line from MK looks after all the little details (seams, stitching, braids, magnetic zips, rivets, anodized metallic buttons) and are made with an exclusive elastic high quality material divided into 22 colours, explained the spokesperson.
Nothing has been left to chance in this effort to attract men to to the brand and "make an accessory the centerpiece".
By Jonathan Fulwell (Source: Julie Mangaud)
Copyright © 2020 FashionNetwork.com All rights reserved.