Eleven Paris to collaborate with Zoe Kravitz for SS11 ads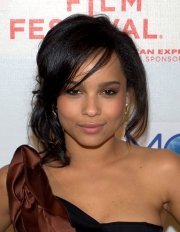 Zoe Kravitz - Photo : David Shankbone
After Lizzy Jager became the face of french denim brand Eleven Paris this autumn, it wasannounced that the daughter of Lenny Kravitz, Zoe, will personify its image for SS 2011.
The American actress is the daughter of the renowned singer Lenny Kravitz and actress Lisa Bonnet. Her face will be seen on the company's ad campaign next spring.
As a side note, Zoe Kravitz has recently appeared in the films 'The Brave One' with Jodie Foster and 'No Reservations' with Catherine Zeta-Jones in 2007.
Copyright © 2023 FashionNetwork.com All rights reserved.