Escada says to make bond swap offer in two weeks
FRANKFURT, June 8 (Reuters) - Escada (ESCG.DE) plans to offer bondholders a new bond worth less than the face value of its current debt in about two weeks, the stricken luxury fashion house said on Monday 8 June.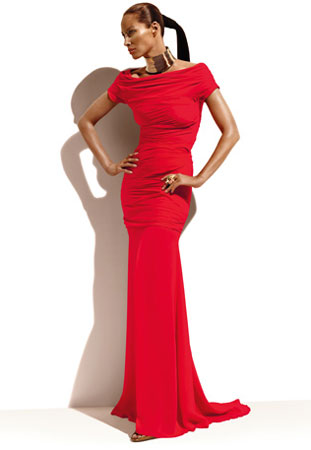 Escada Spring-Summer 2009
Escada, whose gowns are worn by Hollywood stars such as Katie Holmes, has been struggling with falling sales as recession compounds difficulties it is having selling its clothes, which some have labelled old-fashioned.
The company has warned that it could go bust as early as July unless it raises fresh capital, cuts debt and secures new loans.
A successful exchange of a 200 million euro ($276.6 million) bond that matures in 2012 is key to the rescue plan.
German billionaire brothers Wolfgang and Michael Herz -- who together hold 24.9 percent of Escada -- are willing to inject further capital only if all conditions are met.
Escada had initially aimed to publish the debt exchange offer at the end of May or early June. A spokesman said the delay was due to the complex process of getting the prospectus for the exchange approved, as well as the recent sale of Escada's mid-price fashion business Primera.
"The timetable for the financial restructuring has not changed," the spokesman said. "We are still aiming to complete it by the end of July."
A source close to the matter told Reuters in May that Escada would ask bondholders to accept a new bond worth less than half the face value of its current debt.
Exchanging bonds for debt of a lower value is a trend that emerged in the United States last year. Investors expect the trend to ramp up on the European side of the Atlantic this year.
The sale of Primera will go some way to helping Escada out of difficulty. Nonetheless, the disposal has led to a hefty writedown, pushing Escada further into the red.
Escada has called for an extraordinary shareholder meeting on July 24 as a result. (Reporting by Eva Kuehnen; editing by John Wallace)
© Thomson Reuters 2023 All rights reserved.