Escada shares soar 16 pct on LVMH bid talk
PARIS/FRANKFURT, May 7 (Reuters) - Shares in German luxury fashion house Escada (ESCG.DE) surged 16 percent, boosted by market talk that France's LVMH (LVMH.PA) could launch a takeover bid for the company, traders said on Thursday 7 May.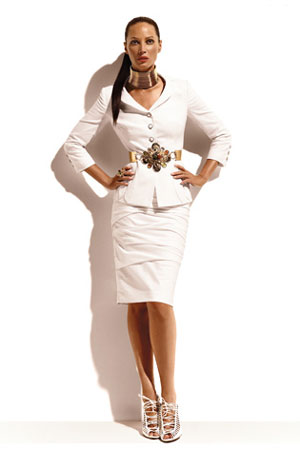 Escada Spring-Summer 2009
"This speculation was making the rounds about two years ago, perhaps it will really work out this time," one trader said.
Both LVMH and Escada declined to comment on the market talk.
By 0721 GMT, the volume on Escada shares already represented 74 percent of the stock's 90-day average daily volume.
LVMH shares were up 0.6 percent.
(Reporting by Blaise Robinson in Paris and Tyler Sitte in Frankfurt)
© Thomson Reuters 2023 All rights reserved.