Esprit reorganizes its product teams
After the leave-taking come the new arrivals. As part of its reorganization, Esprit, whose business headquarters are in Germany, has revised its internal operations and informed group employee about several executives coming on board. Melody Harris-Jenssbach, Management Board member in charge of design and product development, has apparently simplified company organization into three segments: apparel, special products (lingerie, shoes and accessories) and lastly, licenses.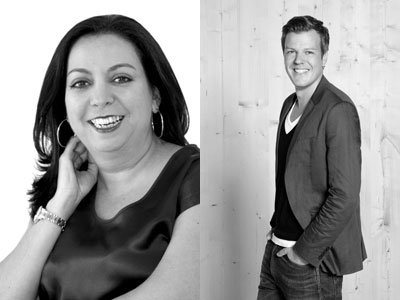 Marcella Wartenbergh and Raphael Heinold
In clothing, menswear and womenswear will each have their own president (who is not a member of the Management Board). To that end, the store brand has just named Marcella Wartenbergh President of Womens. Wartenbergh will take charge 1 September and was previously senior VP Womenswear at Tommy Hilfiger Europe. She will also oversee Esprit's Casual Women division. Her task is especially to coordinate key casual lines, namely denim, sportswear, and childrens. Raphael Heinhold was promoted to head the Collection Women, the brand's most designer, trend line.
For men's fashion, Robb Griffths will become president of Mens. Like his colleague, he will also become Global Business Manager of casual and will increasingly coordinate the Collection Men line. Griffths has a a great deal of experience in marketing and product. Most recently he was in charge of Americana Bench, before which, he worked for Umbro and Ellesse. Denim was placed under the direction of Rosey Cortazzi, formerly with Levi Strauss Europe.
And to complete the picture, already publicly announced – Maria Pambori succeeds Ursula Buck in taking over licenses.
Copyright © 2023 FashionNetwork.com All rights reserved.