Euratex calls Europe/Pakistan waiver "a very negative message to industrialists"
Euratex has not hidden its displeasure for months as it spearheaded opposition to a duty waiver for certain Pakistani products imported into Europe. The European Apparel and Textile Confederation says the agreement shows total disregard for the European Union's economic situation.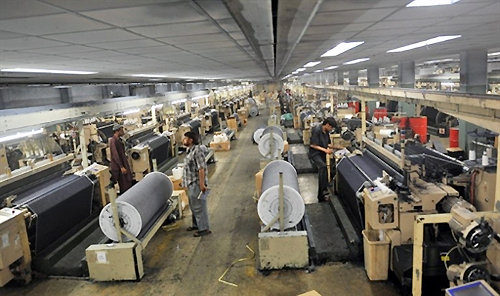 A textile mill in Pakistan - Photo: Rizman Tabassum / AFP

Euratex President Alberto Paccanelli is making no effort to hide his strong disappointment. "Textile and Clothing companies are currently facing a very challenging business environment with an economic crisis in the EU that has a very negative impact on consumption with a reduction in orders between 6%-7% compared to the same period of last year and a financial crisis that has imposed strong constraints on companies to access credit, particularly in Southern European countries," he said. "The waiver to Pakistan will give an extra competitive bonus to one of our major competitors that is already benefiting from strong financial support from its government." 


Through 2013, 75 products will benefit from a total duty waiver at European borders. The measure is intended to help some regions in Pakistan recover from the devastating floods of 2010. Euratex lobbied European Parliament members with a counter-argument, emphasizing that such European support would not benefit victims of the flooding, that the measure would only serve to strengthen an already strong local industry and that the agreement would disadvantage European businesses as well as other supplier countries. 


"Decision makers are sending a very negative message to EU textile and clothing industrialists. It is extremely difficult with such unexpected and drastic changes in the competitive environment to continue to invest and create jobs in Europe," said Alberto Paccanelli. As for safeguards included in the European Parliament's duty waiver, Euratex says they are simply not sufficient to offset the negative impact caused by the measure.
Copyright © 2023 FashionNetwork.com All rights reserved.