FashionMag.com launches Russian newsletter
FashionMag.com perseveres with its international expansion by editing its Russian newsletter. Dedicated to all fashion professionals, it will be diffused weekly, making its première today.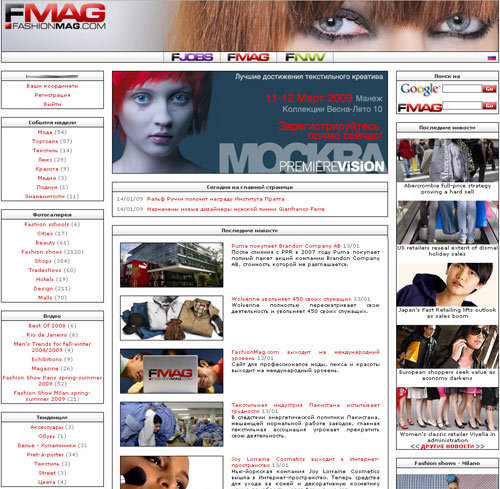 FashionMag.com Russian Home Page
Endowed already by 14,000 Russian readers, this new newsletter, coupled to the website FashionMag.com, is complementary to all the information in the industry via 11 categories, 100,000 photos of catwalks, salons and boutiques, but also 500 videos per year just as well.
The Russian newsletter is an addition to the daily newsletters (French, Italian, and Chinese) and weekly newsletters (English, German, and Spanish), which are consulted by more than 250,000 FashionMag.com worldwide readers.
Do you speak Russian? If you are interested in receiving the Russian newsletter, you may sign up by clicking on 'My Subscriptions' on the left menu on www.fashionmag.com.
Copyright © 2023 FashionNetwork.com All rights reserved.