Fila signs licensing agreements in the EMEA region
After taking over Integrix Sports Group last January, the official licenser of Fila in the EMEA zone (Europe, Middle East and Africa), Fila Luxembourg is reorganising Fila's presence in that region by signing new licensing agreements. Fila Luxembourg, a subsidiary of Fila Korea, is the owner of Fila since 2007. The latter is celebrating its 100th anniversary this year.

This time, Fila has fewer but stronger partners with a bigger international presence than previously. This new strategy is centred on a "direct to retail" structure, which is reinforced by a wholesale distribution. "While celebrating the brand's 100th anniversary, we are going to work with each one of our partners to re-establish Fila's position as a leading sports and lifestyle brand in this crucial EMEA region", said Gene Yoon, president of Fila Korea.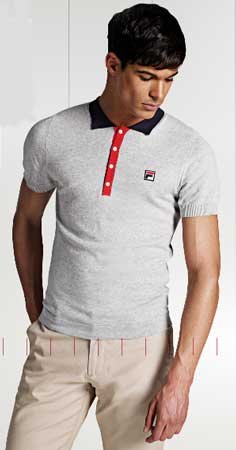 Fila
In Europe, with the exception of the United Kingdom and Ireland, the licence is in the hands of Suisse Dosenbach-Ochsner (subsidiary of the Deichmann group, a giant footwear retailer in Germany). The latter is going to sell Fila products in its stores as well as look for new partnerships with multibrand stores and other sublicenses from Spring 2013 onwards. In 2010, Deichmann's revenue increased more than 12% to around 4 billion euros. Very much present in Eastern Europe, the independent group is equally active in Italy, Spain or even in the Benelux countries. In 2010, Deichmann sold more than 150 million pairs of shoes via its 2939 stores spread across 21 countries.
A similar strategy will be used by SportMaster in Russia and by Cravatex in North Africa, India and Middle-East (except for Israel). As for the United Kingdom and Ireland, Fila's licence has been entrusted to JD Sports Fashion. Fila's products will also be sold at the group's stores in continental Europe starting Autumn 2011.
Fila's press release states that these are all long-term contracts which include the right to manufacture and sell clothes, shoes and accessories for men, woman and children. The brand's owner explains that the goal is to assure a qualitative distribution whilst rationalising flow and logistics in the region.
A new commercial director based in Italy should soon be appointed as the head of this new structure in the EMEA zone.
By Sarah Ahssen and Olivier Guyot
Copyright © 2023 FashionNetwork.com All rights reserved.