French Connection relies on wholesale business for its first quarter
After reports of last year's retail sales in Europe for French Connection showed a 1.9% decrease when compared to 2009, the British group has once again experienced another Q1 loss, which went from February 1St to May 14th 2011. This year, the company's European sales in the retail sector fell by 1.8%.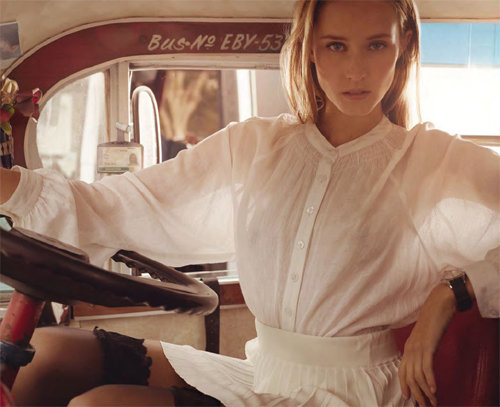 French Connection brand
Nevertheless, retail in North America a 1.6% growth. Globally, the group saw its total sales revenue go up 3.6% during this period. As for its expanding wholesale sector, French Connection said to be happy about the development of its franchise network with new boutiques in Russia, Jordan and Turkey. With strong pre-order for the Autumn/Winter collections, the company is positive about the end of the year. The company was particularly proud of its new licence agreement with American chain Sears, which gave rise to the new "UK style by French Connection" line.
The group's brand portfolio includes French Connection, Toast, Great Plains and YMC. Last year, it turned over nearly 205 million pounds (232 million euros), of which 166 million euros were made from European sales. On January 31st 2011, the company consisted of a network of 348 monobrand stores and franchises.
Copyright © 2022 FashionNetwork.com All rights reserved.