Galeries Lafayette undergoes total renovation
Since the day that sales started until today, Parisian department store Galeries Lafayette has seen a 10% revenue growth, with a 15% increase at the Haussmann store and 7% across the rest of its network. As for its international department store chain, the company registered a 12% sales increase at the end of June, with sales at Haussmann increasing by 17%. The sector that grew the most was accessories. That explains why Galeries Lafayette has decided to do a complete renovation of its flagship store on Boulevard Haussmann. All three buildings, for men, women and homewear, as well as the catering sector, are going to be renewed.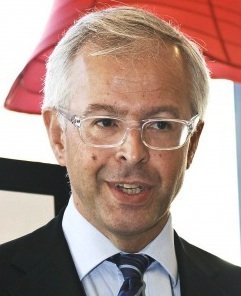 Paul Delaoutre (Photo: Pixel Formula)
And it has every reason to go forward with the project that will begin this Summer and complete in three years. "Firstly, a department stores that welcomes so many customers everyday needs to be renewed every three to four years", commented Paul Delaoutre, general manager of Galeries Lafayette. Secondly, and most important of all, we need to regularly adapt our store to the evolving markets and clients". One of the aims of the new project will be to offer more space and comfort to their large foreign customer base via an extension of its tax-free facility. They also wish to widen the aisles, add a "surprise factor" to French clients, give more space to major luxury brands for men, and finally improve the quality of its catering service.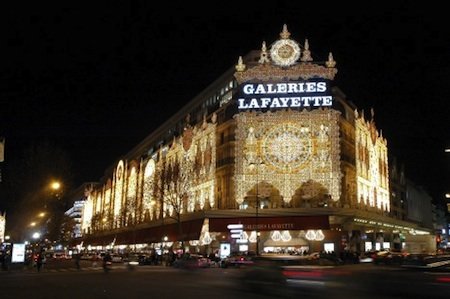 Galeries Lafayette in Boulevard Haussmann
"We want to emphasise "lively fashion", from product offering to architecture and even the lighting", explained Paul Delaoutre. Guiding the renovation of the interior design will be Bruno Moinard, while Yann Kersalé is in charge of the exterior architecture, lighting and the renewal of the dome. In October 2012, the chain is going to be celebrating 100 years since its famous glass dome was built. The transformation will begin on the first floor and ground floors.
Galeries Lafayette also plans to rebuild other sectors in its smaller stores, such as Cap 3000 in Nice, Marseille Bourse, La Part Dieu in Lyon and Nantes. In Strasbourg and Nice, the catering service is going to be stopped and removed in order to increase the surface dedicated to accessories.
Copyright © 2023 FashionNetwork.com All rights reserved.