Gap co-founder Donald Fisher dies
SAN FRANCISCO (Reuters) - Donald Fisher, who co-founded Gap Inc (GPS.N) with his wife Doris forty years ago, died on Sunday 27 September after a battle with cancer, the clothing retailer said.
He was 81.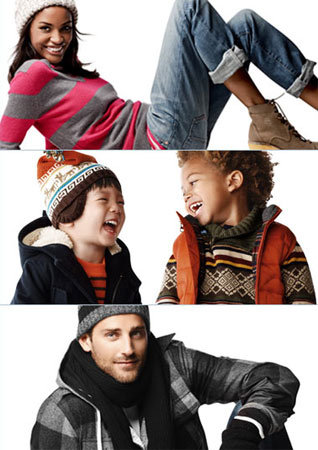 Photo: www.gap.com
The company that the Fishers began as a little denim store in San Francisco now operates more than 3,100 stores in the United States, the United Kingdom, Canada, France, Japan and Ireland, and it has been credited with inventing the specialty retail category.
The Fishers opened their first store in San Francisco in 1969, and named it The Gap in reference to the generational differences between baby boomers and their parents.
When it first opened, the Gap mainly sold Levi's jeans, tapes and records, and it flourished in 1970s as consumers snapped up its denim.
In 1983, the Gap hired Millard Drexler as president, and he successfully overhauled the retailer's image from a seller of Levi's and other denim brands to one of the most popular private-label apparel brands in U.S. history.
But in the past decade the retailer has stumbled, hurt by aggressive expansion plans, rising competition and fashion mis-steps. Gap has been working in recent years to overhaul its operations, which now include Banana Republic, Old Navy, Piperlime and Athleta.
Most recently, the Gap chain launched a major denim campaign, offering jeans with better fits and higher-end styling in hopes of bringing back once-loyal customers who gravitated to more fashionable rivals.
In 1995, Fisher stepped down as Gap's chief executive officer, and in 2004, he stepped down as chairman of the board. He continued to serve as Chairman Emeritus until his death.
Fisher also served on the Boards of Trustees of the San Francisco Museum of Modern Art. This past week the museum announced plans to permanently house the Fisher Collection, one of the world's leading private collections of contemporary art, upon completion of its expansion.
In a statement, Calif. Gov. Arnold Schwarzenegger said Fisher also supported such areas as education and the environment.
"He treated people with respect and worked to make a significant impact in his community, making it a better place for people to live, grow and prosper," Schwarzenegger said.
(Reporting by Nicole Maestri; Editing by Diane Craft)
© Thomson Reuters 2022 All rights reserved.