Gap to close 200 stores
By the end of its fiscal year 2011, Gap expects to close 125 stores in North America. But the strategy behind such move was made clear: the giant American retailer wants to shift focus to outlets, online sales and global expansion. At a conference organised by the Bank of America Meryll Lynch, Glenn Murphy, Gap Inc.'s CEO, explained that the recession showed that there is no point in being in every single shopping centre, but Gap remains present where its footprint is necessary.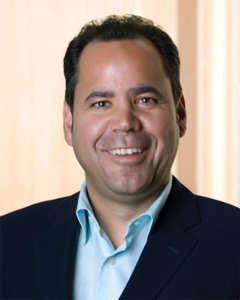 Glenn Murphy, Gap Inc.'s CEO, confirmed multiple store closures
The plan outlined by the CEO from now to 2013 is thus as follows: to go down from 909 to 700 Gap full-price stores, cut Banana Republic's network by around 25 units and close between 50 and 75 Old Navy points of sale. The American group will use this time to grow its outlet network from 322 to 450, and to concentrate on developing its Athletica brand, which could have 50 stores by 2013.
Glenn Murphy also expects online sales, which today account for 9% of the total, to increase to 15% during this time, thanks to the development of the Gap Inc brands' websites, as well as of its multibrand website Piperlime.
In addition to the retailing strategy, Glenn Murphy also spoke of the group's new goal to broaden its clientele base. "Our clients fall more or less between the ages of 25 and 35. From 25 to 30, our portion of the market is below what we would like it to be. And there is also a question of diversity. In the USA in particular, we do not dominate certain parts of the market as much as we should, such as African-American, Hispanic and Asian communities". In order to rectify the situation, Gap Inc. intends to make use of its new 'Fast pipeline' distribution system, which allows the brand to react faster to new trends.
Another growth strategy on which the group seems to be pinning high hopes is international development. After having entered the Chinese and Italian markets in 2010, Gap Inc has declared its ambitions: the group announced between 12 and 15 planned boutique openings in China for this year, as well as the first ever Old Navy store to be built outside of the US, expected in Japan in 2012.
According to the group, its Gap and Banana Republic franchises are booming and currently represent a strong growth enginefor them, especially in Russia and Australia. In Europe, the group intends to enter new markets (without specifying which), and plans to open a Banana Republic store on the Champs Elysées Avenue by September. However, the CNAC still has to give its consent to the project.
Copyright © 2023 FashionNetwork.com All rights reserved.