Gas row adds pain to east Europe slowing economies
By Tsvetelia Ilieva
DEVNIA, Bulgaria, Jan 22 (Reuters) - Russia turned the gas taps back on this week but the damage inflicted on central and eastern Europe will linger for months, adding to the pain the global economic downturn was already causing.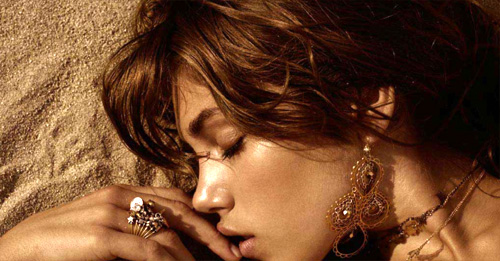 Collection Gas
"We suffered two consecutive shocks. First the recession and then the gas crisis which hit quite unexpectedly," said worker Valentin Vladimirov, whose fertiliser plant in Bulgaria closed for more than two weeks during the Russia-Ukraine gas row.
"I have a loan, everyone I know has loans...I hope we will survive somehow," said Vladimirov, 53, who fears his job remains under threat despite an accord ending the gas row.
Russian gas resumed its flow to Europe via Ukraine on Tuesday, after Moscow and Kiev resolved their long-running row over prices and debts by signing a 10-year contract.
But in eastern and central Europe, which bore the brunt of the gas supply crisis, some companies face a loss of export markets as a result of the disruption.
And growth, already in decline before the dispute, is likely to fall further as the shockwaves from the crisis spread down the supply chain and into the broader economy.
"There will be some impact from the crisis and not only for us car-makers but also for suppliers, and smaller businesses," Dusan Dvorak, spokesman FOR Kia Motors Slovakia said.
"This is some kind of a domino effect."
Slovak Finance Minister Jan Pociatek said his country, heavily dependent on the car industry that suffered most, would see a drop in economic growth in 2009 by up to 1.5 percentage points due to the supply disruption.
Bulgaria's Economy and Energy Minister Petar Dimitrov this week likened the impact of the crisis to "that of a terrorist attack".
"What has happened is in a way a national catastrophe," he told Reuters. First quarter growth would be hit, though by how much he did not say.
Analysts expect growth to fall below two percent this year from over six percent annually in the past 4-5 years.
Total direct company losses in Bulgaria amounted to 200 million levs ($133 million), the economy ministry said.
The giant Agropolychim plant, Bulgaria's leading fertiliser maker and exporter, sent most of its 1,000 workers on paid leave during the cut-off. It said its daily losses were 750,000 euros.
Two months earlier the firm, sited close to Bulgaria's Black Sea coast, had already halted one of its two main production lines and cut 230 jobs due to the global economic crisis.
PRODUCTION PLUMMETING
Analysts said the gas cut-off would accentuate a sharp decline in business activity in the region that was already underway before the crisis began, as the European Union -- its main export market -- faces a deep recession.
"The gas supplies disruption only exacerbated this impact," said Ivailo Vesselinov of Dresdner Kleinwort.
"What we have seen is a very disastrous collapse in industrial production across the entire region...in November and December," he added.
In Hungary, which also imposed temporary rationing of gas, industrial output plummeted 12 percent year-on-year in November. In the Czech Republic, less affected by the gas cuts, output dropped 17.4 percent -- the largest annual fall since 2001.
The outlook for 2009 remains bleak and the European Bank for Reconstruction and Development this week forecast that growth in emerging Europe would fall close to zero.
Poland, Eastern Europe's biggest economy, managed to escape the worst of the gas row as it continued to receive Russian gas via neighbouring Belarus.
Economists say they expect growth in Poland to be the highest in the region -- the European Commission forecast growth of around two percent for this year -- though down from the around five percent the EU member anticipates for 2008.
But in Devnia, home to some of Bulgaria's main industries, the immediate prospects are gloomy.
Agropolychim is braced for further production cuts as fertiliser prices have plunged, pulled down by a fall in world commodity prices and global market turmoil.
"The market is still frozen," chief executive Hristo Petrov said. The economic slowdown will also delay investment plans in the plant, which is among Bulgaria's top 10 export companies.
Elsewhere in the Balkan country, chemicals, metals, mining and textile companies had to sharply reduce production at the end of last year and cut hundreds of jobs.
The economic crisis is likely to erase the gains from the past decade and trade unions say some 50,000 people could lose their jobs, provoking fear and street protests in Sofia.
"I am worried, I do not think there is anyone who is not worried --- this is not a local but a global crisis," said Stilian Vassilev, 45, another worker at Agropolychim. (Additional reporting by Anna Mudeva in Sofia, Martin Santa in Bratislava and Jan Lopatka in Prague; Writing by Anna Mudeva; Editing by Jon Boyle)
© Thomson Reuters 2023 All rights reserved.