Gitanjali Gems likely to close PE deal by Feb
Indian jewellery firm Gitanjali Gems Ltd is in "advanced talks" with two private equity players to raise up to $100 million, and hopes to close a deal by February, a top official said on Wednesday.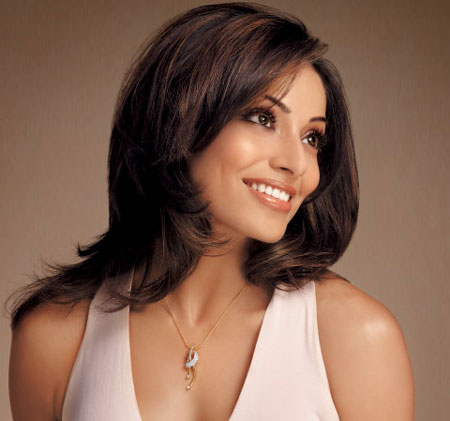 Gitanjali jewellery collection 'Gili'
"We are looking for a strategic partner and are in advanced talks with two private equity players. We should be able to announce something by February," said Mehul Choksi, chairman and managing director, told Reuters in an interview.
The company, which is currently undergoing restructuring, plans to divest 10-12 percent equity in the restructured entity.
Media reports earlier had said Gitanjali was in talks with global private equity firms Blackstone Group, CX Partners, Bain Capital, Advent International and Apax Partners to cut debt.
Choksi declined to name the private equity firms the company was talking to.
Gitanjali sells jewellery under the Gili, Nakshatra, Asmi and D'Damas brands in India.
The company, which has a retail presence in India, U.S. and the Middle East is eyeing a foray into jewellery retailing in China and plans to acquire a jewellery retail firm along with a manufacturing unit there in FY12.
"The investment into China will not be very significant as we are planning to test the market," Choksi said.
"We are looking at a jewllery retail chain for our foray there and the manufacturing facility we are looking at will have a capacity of 25,000 units annually," he added.
Gitanjali also plans to acquire a sixth jewellery brand in Italy and expects to close the deal by the end of the current fiscal, Choksi said, but did not give any financial details.
"We have already acquired one Italian brand, Valente, and will finish acquiring four DIT brands in January and are now looking at acquiring a sixth Italian brand.. we expect about $100 million in revenue from these brands in three years," he said.
DIT is a unit of Dubai-based jewellery maker Damas International and owns brands such as Stefan Hafner, IO Si, Porrati, Nouvelle Bague, while Valente is owned by Mariella Burani.
The firm is also scouting for buys in India and said it can can spend upto 500 million rupees for acquisitions in FY12.
Choksi said Gitanjali has set aside a capex of 250 million rupees for raising capacity in the upcoming fiscal, taking the total capex for the year to 500 million rupees.
Gitanjali will add 2 manufacturing units in Mumbai and Hyderabad to double capacity in the next three years.
It currently manufactures nearly 700,000 units anually and has six manufacturing units across India.
GROWTH TO REMAIN ROBUST
The firm plans to achieve a 35-40 percent growth in topline in the current fiscal and in FY12 led by inorganic growth, capacity and retail expansion and overall demand improvement.
Gitanjali plans to add 300,000-350,000 square feet of retail space in FY12 in India and make a strong foray into the southern Indian jewellery market.
It is also looking to open four stores in the Middle East and expects its U.S. stores to break-even at the retail level due to pick-up in demand, post the global economic downturn.
It also expects its property business to add 4.5 billion rupees to the overall topline by FY13, Choksi said.
At 2.54 p.m., shares of the firm were down 1.16percent at 208.8 rupees in a weak Mumbai market.
By Nandita Bose
(Editing by Sunil Nair)
© Thomson Reuters 2023 All rights reserved.