Guess chairman Maurice Marciano to retire
The American brand's co-founder has officially announced his decision to retire as an executive officer when his current employment agreement expires on January 28th 2012, after working for thirthy years at the heart of the company.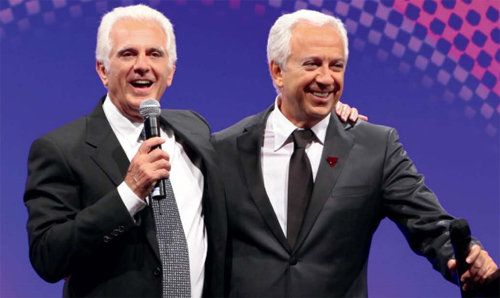 Maurice et Paul Marciano
After serving as CEO from 1993 to 2007, Maurice Marciano has been the Chairman or Co-Chairman of the Board for the last 18 years. When the time for his retirement comes in 2012, Mr. Marciano will continue to serve Guess as Non-Executive Chairman of its Board of Directors. He will also provide consulting services to the company's Chief Executive Officer, which is his brother Paul Marciano.
Reflecting on his thirty years with Guess, Mr. Marciano commented, "Since we began, our vision has been to build an iconic brand that would resonate with consumers all around the world. Today, Guess? has become a lifestyle brand present in 90 countries. I am proud of the work we have done and of the strong management team that we have assembled. As Chairman of the Board, I will continue to oversee the strategy of the Company as well as its expansion and well being."
With 484 retail stores in North America and another 937 elsewhere, Guess reported a sales turnover of 1.8 billion euros in 2012, seeing an increase of 17%. The company did particularly well in Europe, where sales grew 23% to 657 million euros.
Copyright © 2021 FashionNetwork.com All rights reserved.