Guess sees weak profit; shares drop
Mar 14 - Guess Inc forecast a weak first-quarter profit as it expects belt-tightening by European governments to hurt consumer spending, sending the U.S. clothing maker's shares tumbling nearly 13 percent in trading after the bell.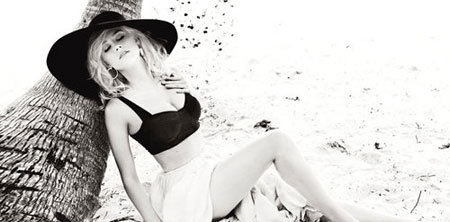 Guess Spring/Summer 2012
Consumers in Europe have been hit by austerity measures as governments look to curb spending amid a debt crisis that has threatened to tear the single-currency Euro zone apart.
"We expect European consumers, many in the south of Europe, to be affected in the short term by the austerity plans unless something dramatic happens with credit, banking or consumer confidence there," Chief Executive Paul Marciano said on a conference call with analysts.
Europe contributed about 40 percent to Guess' total revenue for the fiscal year ended January.
The company also expects margins to be pressured early this year by an overhang of last year's rise in product costs.
"That pressure should abate somewhat, given some relief in cotton prices," Chief Operating Officer Michael Prince said on the call.
"However, we expect that relief will be offset by the cost of goods impact of a relatively weaker euro."
Guess -- which designs, markets, distributes and licenses apparel and accessories -- said it expects to earn 25 to 28 cents a share on consolidated revenues of $560 million to $575 million in the first quarter.
Analysts polled by Thomson Reuters I/B/E/S were expecting it to earn 48 cents a share on sales of $609.7 million.
The company, whose products are marketed under numerous trademarks, reported fourth-quarter earnings of $95.9 million, or $1.05 cents a share, in line with analysts' expectations.
This marks only the second time in nine quarters that Guess has not beaten Wall Street's expectations.
The jeansmaker's shares, which have risen about 23 percent this year, fell to $31.98 in extended trade after closing at $36.70 on Wednesday on the New York Stock Exchange.
(Reporting by Abhishek Takle in Bangalore; Editing by Joyjeet Das)
© Thomson Reuters 2022 All rights reserved.