Beauty specialist Coty Inc has signed a licensing agreement for the development and commercialisation of the next perfumes from Guess. At the same time they have also taken on the rights to distribute all the brand's current perfumes, starting in January 2010.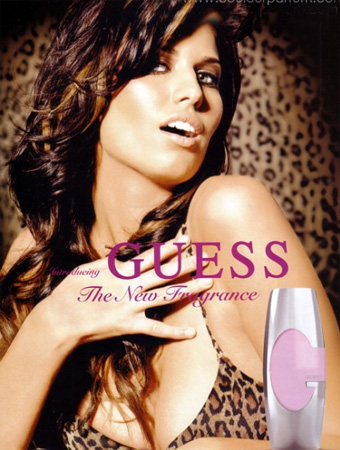 Guess Woman, one of the perfumes from the Italian label
"Guess is a fashion label with plenty of charm whose reputation perfectly complements the passionate and innovative spirit of Coty," declared Bernd Beetz, CEO of Coty. "Thanks to this partnership, we are inheriting a remarkable perfume business," he continued. "We are going to expand Guess' range in order to place its fragrance in a good position to rapidly succeed on the global stage."
"By signing with Coty, our brand has made a prodigious bond. We are convinced that the company will drive Guess to the top of the global fragrance market," stated Paul Marciano, vice-president and CEO of Guess Inc. "This collaboration will supply us with the ideal platform to create original perfumes, luscious and irresistible which will reflect the image and heritage of the company. It symbolizes both a strategic alliance as well as a creative one. We are delighted by this partnership."
Founded in 1904, Coty Inc is currently a recognized leader on the global beauty scene, generating annual sales of around $4 million. The business distributes its products in more than 90 markets across the world.
The Coty Prestige range of products, sold in luxury boutiques, consists of many brands, including Balenciaga, Calvin Klein, Cerruti, Chloé, Chopard, Davidoff, Home Skin Lab, Jennifer Lopez, Karl Lagerfeld, Kenneth Cole, Lancaster, Marc Jacobs, Nautica and Vivienne Westwood.
As for the Coty Beauty division, this is primarily made up of fragrances from Adidas, Céline Dion, Chupa Chups, David and Victoria Beckham, Esprit, Kate Moss, Kylie Minogue, Miss Sixty, Pierre Cardin and Playboy.
By Jonathan Fulwell (Source: C. Vautard)
Copyright © 2023 FashionNetwork.com All rights reserved.