Harrods to make an appearance on the Champs-Elysées?
The rumours of a possible Harrods opening on the Champs-Elysées in Paris have been circulating since it was announced that the Qatar Investment Authority has bought number 52 on the avenue, a building which is currently home to Virgin, Monoprix and a shopping arcade.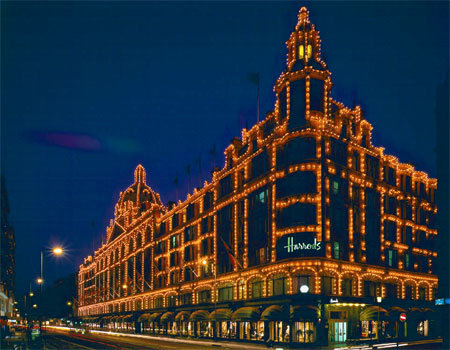 Harrods in London
What started the rumour is the fact that the building concerned and the historic British department store are owned by the same company: the Qatar Investment Authority, who bought Harrods in 2010 from Egyptian-born businessman, Mohamed Al Fayed. The same company is also a stakeholder in football club Paris Saint-Germain as well as owning shares in LVMH and Tiffany.
When Harrods was taken over, the new owners did indicate that they intended to take the brand overseas. Paris, especially the Champs-Elysées, could easily be high on their list of priorities…
It's been regularly announced in Paris that Virgin is set to leave the Champs, and that Apple could be its replacement. But that was before the Qatar Investment Authority bought the premises. According to some sources, Virgin – who is in the process of renewing its lease – could demand 40 million euros in compensation for moving out. It currently pays 7 million euros in rent per year.
Copyright © 2023 FashionNetwork.com All rights reserved.