Helmut Lang marks return to Europe with store launch in London
Helmut Lang's next store opening in London, scheduled for this September 1st, is going to be not only the brand's first one in the UK, but also its first standalone boutique in the whole of Europe. And, most importantly of all, this launch marks a new beginning for the brand. After it was sold in 2005 to Japanese holding company Link Theory, which in turn was acquired by the Fast Retailing group in 2009, the label founded by Austrian fashion designer Helmut Lang ended up losing its eponymous creator along the way. However, the brand's future now seems to be more certain as well as brighter – full of new projects and ambitions.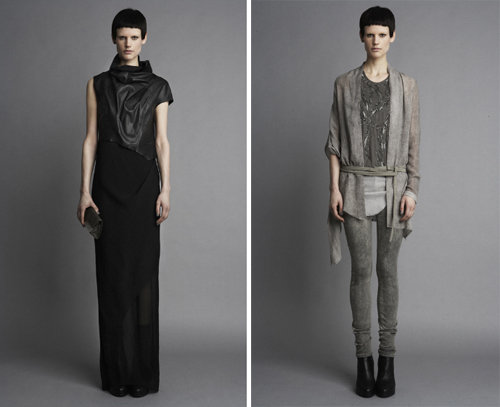 Helmut Lang Fall/Winter 2011-12 collection
The 75 m² store that is about to open on Westbourne Grove in just a few days is the label's 4th boutique in the world. The other three can be found in the brand's two main markets, the United States and Japan.
Thanks to its creative direction, formed by American designer couple Michael and Nicole Colovos, the brand was able to build a network of 400 points of sale for its women's fashion line across the world (half of which is located in the US). As for its menswear collections, headed by Naoki Takizawa, so far it only has about 20 points of sale, where many can be found in America department store Barneys.
Copyright © 2023 FashionNetwork.com All rights reserved.