Hot Topic first quarter edges past estimates
May 18 - Hot Topic Inc's quarterly results narrowly beat Wall Street expectations, as cost-cuts and revamps at its stores began to show results and the teen apparel retailer forecast a second-quarter loss largely in line with estimates.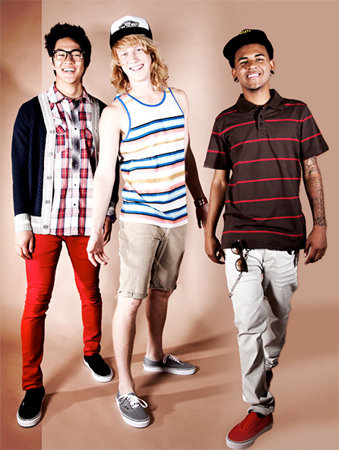 Polluted brand, sold by Hot Topic
The company, which had been underperforming peers for at least two years now as its merchandise failed to attract shoppers, forecast a loss of 9-11 cents a share. Analysts had expected a loss of 10 cents a share, excluding items.
Hot Topic has been looking for ways to lure shoppers and recently hired a consulting firm to review its business.
It also shut its underperforming music website ShockHound.com, changed its logo and has been making telling changes to its merchandise -- mixing its goth and punk look with friendly cartoon T-shirts.
The company announced its cost-cutting plans last year, saying it will close 40-50 stores -- about 5-6 percent of its total store base -- by the end of the first quarter.
For April, the company posted a same-store sales rise of 10.5 percent, way ahead of estimates.
For the first quarter, Hot Topic, which sells music and band T-shirts and accessories, posted a loss of $7.7 million, or 17 cents a share, compared with a loss of $1.8 million, or 4 cents a share, a year ago.
On an adjusted basis, the company broke even. Sales fell marginally to $161.3 million.
Analysts, on average, expected it to post a loss of 1 cent on revenue of $160.9 million, according to Thomson Reuters I/B/E/S.
Shares of the San Jose, California-based company closed at $7.66 on Nasdaq on Wednesday.

(Reporting by Viraj Nair and Nivedita Bhattacharjee ; Editing by Prem Udayabhanu)
© Thomson Reuters 2023 All rights reserved.