Hugo Boss terminates Selection
Hugo Boss wants to communicate more effectively around its brand name and to bring some coherence to its product offering. The German group has announced that it would integrate Selection into its eponymous label. At headquarters, there is talk of wanting to restructure the product line with Boss, Hugo and Orange. "In Asia, in particular, consumers are looking for the Boss brand and not the Selection label," a spokesman for the company said.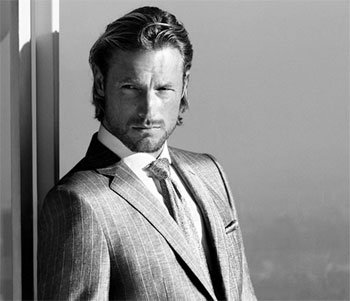 Selection was meant to move the German brand's product line upmarket
The goal is to capitalize on the Boss reputation and to offer sophisticated products. Selection models are thus going ot be integrated into Black. It should be noted that in 2011, Boss Black accounted for 67% of the group's 2.5 billion euros in sales, versus 3% for Selection. The sales for this line, which had been launched in 2006, following the Baldessarini transfer, surged by 43% last year. But Claus-Dietrich Lahrs, head of the group, seems determined to take advantage of the reputation of Boss Black by incorporating Selection into it. The internal structure has also been simplified, with Kevin Lobo, the Brand & Creative Director for Boss Black and Bernd Keller, his counterpart for Orange and Green. Clearly, the former will be in charge of luxury and more formal collections while the latter will focus on sportswear.
Copyright © 2023 FashionNetwork.com All rights reserved.