Hugo Boss ups 2015 targets on Chinese growth
FRANKFURT - German fashion house Hugo Boss (BOSG_p.DE) sharply raised its earnings outlook for 2015 on Tuesday as it increases its network of stores and eyes strong growth from China.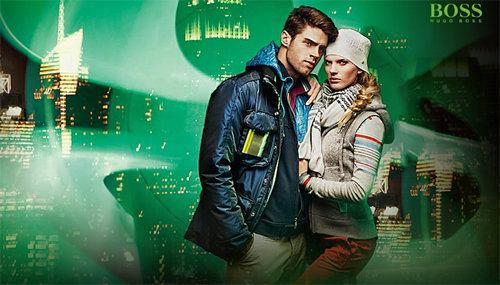 Hugo Boss - Boss Green AW 2011/2012
The group, known mostly for its men's suits, said it now expects sales of 3 billion euros ($4.1 billion) in 2015, and earnings before interest, tax, depreciation, amortization and special items (EBITDA) of 750 million,
That compares with a previous target for sales of 2.5 billion and core earnings of 500 million euros.
"All of those driving elements we defined at the end of 2009 and the beginning of 2010, are playing out more strongly than we expected," Chief Executive Claus-Dietrich Lahrs told analysts at an investor day.
Hugo Boss said it expected sales in Asia to almost triple by 2015 compared with 2010, mainly thanks to China.
The group also said around 55 percent of its sales would come from its own retail business in 2015 and that it planned to open approximately 50 new stores a year.
As at end-Sept 2011, Hugo Boss operated 591 of its own stores. Sales via its own retail business, which includes online and outlets, accounted for 40.4 percent of sales in the first nine months of 2011.
"We want to make two-thirds of our sales from own retail," Lahrs told investors. "We will do this by opening new stores and also taking over franchise partners."
Hugo Boss earlier this year bought 15 franchised stores from UK retailer Moss Bros (MOSB.L).
Its shares, which have gained 18 percent in 2011, were up 2.8 percent at 67.96 euros at 0817 GMT (3:17 a.m. ET).
($1 = 0.727 Euros)
(Reporting by Victoria Bryan; Editing by Erica Billingham)
© Thomson Reuters 2023 All rights reserved.