Inditex takes over Massimo Dutti stores in Belgium and Portugal
Inditex has decided to buy fashion retailer Massimo Dutti's store networks in Portugal and Belgium. The Spanish Group bought 22 stores in Belgium and 45 in Portugal, all of which operated until now under franchise agreements. The total cost of these transactions came to 103 million euros. Massimo Dutti's international presence spans more than 560 stores in 51 countries.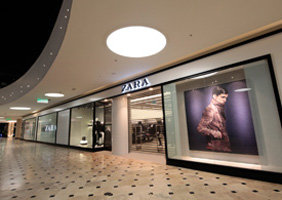 Zara's new boutique in Peru
Inditex is also pressing forward with its international development strategy for Zara. The group's flagship brand has made its debut in the Peruvian market with the launch of a 1800 m2 store in Lima's upscale Jockey Plaza shopping centre
Copyright © 2023 FashionNetwork.com All rights reserved.