JC Penney to focus on exclusives, sees malls return
By Phil Wahba
NEW YORK, March 2 (Reuters) - Department stores must keep ramping up exclusive lines of clothing and accessories if they are to win market share from rivals and thrive in the still sluggish U.S. consumer spending environment, JC Penney Co Inc (JCP.N) Chief Executive Myron Ullman said.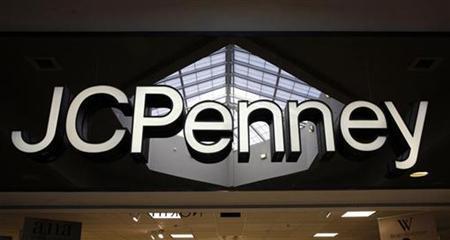 The need to avoid what industry analysts have derided as "the sea of sameness" of department stores' product assortments and layout has prompted leading retailers to beef up their big-name exclusives in recent years to win shoppers.
But the battle for a bigger share of a pie that does not seem set to grow again for some time has lent those efforts even more urgency.
"There are too many department stores that are the same," Ullman told Reuters on the sidelines of Penney's spring fashion show at New York's Lincoln Center on Tuesday 2 March, a glamorous event that featured names such as supermodel Cindy Crawford, designer Nicole Miller and Mary-Kate and Ashley Olsen.
"If everything is the same, then it's where you get the better parking spot."
Penney has lagged behind its main rivals Kohl's Corp (KSS.N) and Macy's Inc (M.N) in reversing sales declines and was one of the only chains not to see improvement in January. It and other retailers are set to report February sales on Thursday 4 March.
Ullman said that more exclusives will help Penney brush back the competition and boost the bottom line given their higher profit margins compared with widely available brands.
In December, Penney signed a deal to be the exclusive U.S.-based department store retailer for Spanish fashion chain Mango and in beginning in mid-August, Liz Claiborne Inc's (LIZ.N) namesake brand will be exclusive to Penney stores. It is also planning to open 75 more locations of beauty products retailers Sephora at its stores in 2010.
Competitors are also busy with their own exclusives.
Macy's Inc (M.N) announced on Tuesday 2 March that it will launch an exclusive line of men's sportswear with Kenneth Cole Productions Inc (KCP.N) this year, while Kohl's last week reported strong quarterly profits as its lucrative brands, such as Simply Vera Wang, have sold well. [nN02146450]
The front line in the battle to woo shoppers is now intimate apparel, women's footwear and even jewelry, Ullman said.
RETURN TO MALLS
While Penney's high presence in malls compared to Kohl's hurt its performance in the past two years, Ullman predicted shoppers will soon return to their old ways of shopping at malls, giving Penney a prospective lift as spending rebounds.
"During the downturn, obviously those that were off-mall and in the discount format had a bit of an advantage because the customer shopped a little closer to home," he said.
"But we think that the other side of this, coming out, there will be somewhat of a return to traditional shopping."
Of the 550 stores Penney has in regional malls, only 50 need some remodeling or are possible candidates for relocation in the next five years, he said. And he doesn't believe struggling mall operators will let their shopping centers become derelict.
"We believe those developers have every incentive to invest in those properties," Ullman said.
In all, Penney operates about 1,100 stores in the United States, including one opened last year in Manhattan's Herald Square near Macy's flagship. That Penney's store now has the highest sales volume of any in the chain.
Even if the fortunes of malls improve, he does not think there will be many department store openings industrywide for a good while.
"I think the footprint of the big three of four stores is well filled out," Ullman said.
(Reporting by Phil Wahba)
(([email protected]; +1 646 223 6128; Reuters Messaging: [email protected])) Keywords: JCPENNEY/
(C) Reuters 2010. All rights reserved. Republication or redistribution ofReuters content, including by caching, framing or similar means, is expresslyprohibited without the prior written consent of Reuters. Reuters and the Reuterssphere logo are registered trademarks and trademarks of the Reuters group ofcompanies around the world.nN02174197
© Thomson Reuters 2023 All rights reserved.