Jean Colonna returns to fashion
Disappearing from podiums in 2002, Jean Colonna is returning with a new project and virtual showcase on the internet. The concept of the clothes will play with the notions of rarity and a hand-made luxury spirit.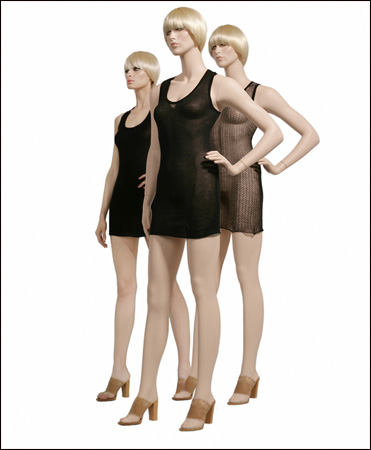 Jean Colonna, Edition 01 collection - Photo : Harry Matenaer
Remember the black, imitation leather, raw-cut seams and inside out clothing? Fashion has missed Jean Colonna and it is with great pleasure that FashionMag.com welcomes him back.
For this renewal, with no showroom nor shop and barely any agents, Jean Colonna has chosen the internet (
www.jeancolonna.com
) as his work's platform. "I did not want to go back to where I had stopped," the fashion designer explained to us. "The idea was to create a new story, staying faithful to what I have always done: clothes that are simple, strong, an identity."
Named 'Edition 01' , this collection will start to go on sale on the 22nd of June with a basic item, a tank top made from 100% silk or cashmere and in three colours (black, flesh-coloured and khaki). "Above all it is a meeting with a country, Nepal, and its materials," Jean Colonna continued.
Produced by craftsmen, the soft and light pieces are like a second skin and can be worn by themselves or in layers. Following this will be a range of clothing lengths up until a very long dress, decked out with a suspender belt to allow for playing with the volume of the outfit (from €130-€160).
September will see the birth of a full collection of fifty-five items. Tubular forms that are not entirely made of cashmere or silk which can be transformed according to the desires of the wearer into a dress, jumper, top or even worn as a scarf and can be worn by both men and women. "I hope that everyone takes each piece of clothing and that it becomes an addiction," stated the designer.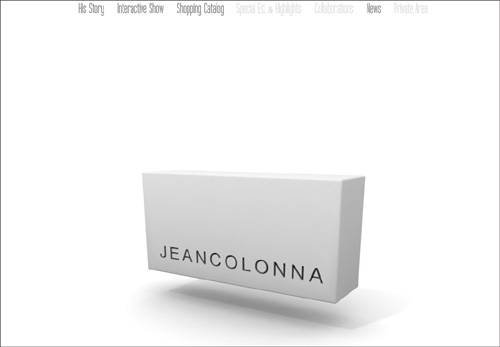 The new showroom from Jean Colonna: his website
Also announced have been re-issues of headline items from the brand, notably in imitation leather and leopard print and even the famous raw-cut jacket.
For the moment these creations will only be available online, in the mid-term the collection will move to a system of short-term boutiques. Jean Colonna has entrusted Didier Fiuza Faustino, who designed the H Box for Hermès, with the task of imagining an itinerant cabin. This cabin would take up residence in various areas where fashion does not usually venture, such as festivals or hotel lobbies.
To be kept up-to-date with news you can subscribe to the designer's newsletter on his website. Jean Colonna has already spoken of inviting artists for innovative collaborations there.
By Jonathan Fulwell (Source: C. Vautard)
Copyright © 2022 FashionNetwork.com All rights reserved.