Jean Paul Gaultier signs deal with Ittierre for men's collection and streetwear
After women, it's now the men's turn. Jean Paul Gaultier has chosen to keep the production of his men's collection Italian based and has finalized the production organization through two new licensing agreements. Last month, the French couturier announced the signing of a license agreement with the Italian Gibo company for the production and distribution of his ready-to-wear women's line. For his men's collection, he has chosen to work with the Italian Ittierre group.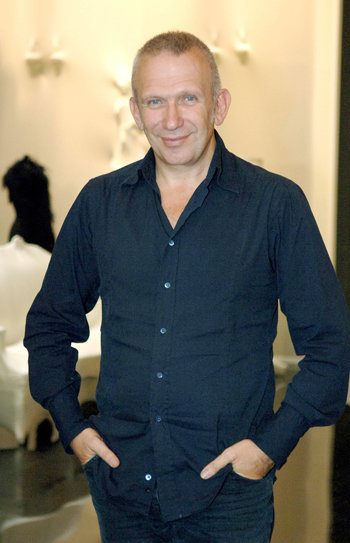 Jean-Paul Gaultier (photo PixelFormula)
In a press release, the two companies announced the signing of two license agreements for the production and international distribution of the Jean Paul Gautier's menswear collection and the management of the new Jean Paul Gaultier streetwear line for men and women.
"Starting autumn-winter 2013/2014, Ittierre will handle the development of the Jean Paul Gaultier men's collection, which will be presented January 17 at the Paris men's fashion shows. Starting in spring-summer 2014, the group will manage a new Streetwear Jean Paul Gaultier streetwear line for men and women, which will be presented in June 2013," the statement said.
Ittierre has traditionally specialized in young lines and "down market" brands. Acquired by the lingerie group Albisetti in 2011, the company now produces more upscale lines for the semi-luxury price segment. The company currently holds a dozen licenses including Pierre Balmain, Tommy Hilfiger Collection, Karl Lagerfeld Paris, C'N'C Costume National, Aquascutum, Galliano, GF Ferre and Fiorucci.
In October, Jean Paul Gaultier and the Italian manufacturer Aeffe announced that "by mutual agreement," they would not renew their contract for production and distribution of the French couturier designer's ready-to-wear collection for women.
Copyright © 2023 FashionNetwork.com All rights reserved.