John Galliano awarded French Legion of Honour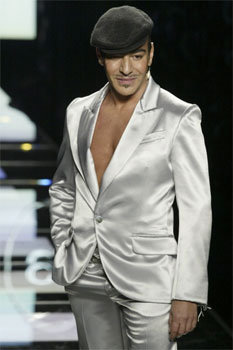 John Galliano - Photo : Pixel Formula
It is Creative Director at Christian Dior, John Galliano's turn, following in the footsteps of Karl Lagerfield, to be awarded with the acclaimed French Legion of Honour, ranked 'chevalier' (knight). The ceremony took place on Wednesday 23rd June at the at the historic Elysée Palace in Paris, France.
French President Nicolas Sarkozy presented in person the medal to Galliano, also great friend of Sarkozy's wife Carla Bruni Sarkozy.
This prize recognises his 14 years of work and design at Christian Dior but also couture talent for his own brand. So English-born designer John Galliano, who has already been entitled 'Ruler of the British Empire' by Queen Elisabeth II, tots up another accolade.
Copyright © 2023 FashionNetwork.com All rights reserved.