John Lewis sales rise as Britons get set for Games
John Lewis, Britain's biggest department store group, posted yet another double-digit rise in weekly sales, as shoppers geared up for London 2012 with Games inspired purchases ranging from TVs to lego to replica Olympic torches.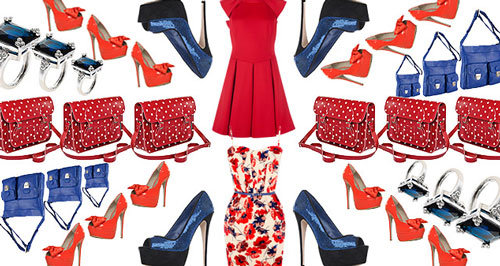 Photo: John Lewis
The employee-owned firm said on Friday department store sales increased 11.2 percent year on year to 63.8 million pounds in the week to July 21.
John Lewis highlighted a 19 percent increase in television sales and a 60 percent uplift in sales of gift collections, driven by London 2012 merchandise.
"As the Olympic Torch Relay completes its journey we are still selling over 1,000 units of the replica each week. Other strong sellers include the Team GB Lego Minifigures ... officially our best selling unit product in a week," said head of merchandising Susan Young.
John Lewis, which has a bias to the south east of England, has set the pace in the sector this summer as the deluge of rain has driven footfall from the high street to the covered shopping malls where its stores are often located. Wet and cold weather is also favourable for its key household goods business.
Last week the wider impact of Britain's sodden summer was laid bare by weak sales updates from major retailers, including Kingfisher and Halfords, showing that the wettest April to June period since records began had hurt already weak demand in an economy showing few signs of pulling out of recession.
Official retail data also indicated that celebrations to mark Queen Elizabeth's Diamond Jubilee failed to provide the much hyped and hoped-for boost to spending, raising the question of whether the London Olympics will get the shop tills ringing across the country.
John Lewis has also been outperforming the wider market because its generally more affluent customers have been less impacted by Britain's double dip recession, while improvements to product and service and new modern stores have chimed with consumers.
The firm's sales numbers are, however, flattered by the fact it has more shops than last year and by higher prices because of inflation. Also electrical items tend to have relatively low profit margins.
John Lewis also owns upmarket supermarket chain Waitrose. Here week to July 21 sales rose 8.7 percent to 107.6 million pounds.
© Thomson Reuters 2023 All rights reserved.