John Lewis sales rise puts M&S in shade
John Lewis, Britain's biggest department store group, continued to show rivals, such as Marks & Spencer, a clean pair of heels, posting another double digit increase in weekly sales.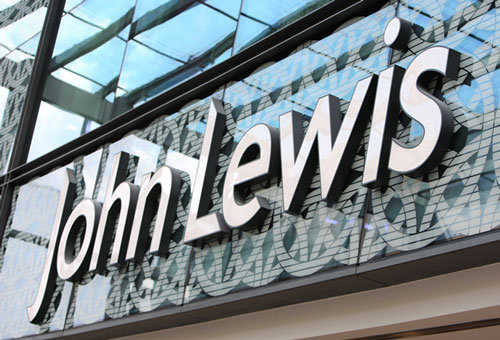 Photo: John Lewis
The employee-owned retailer, which has a bias to the south east of England, has set the pace in the sector this summer as the deluge of rain has driven footfall from the high street to the covered shopping malls where its stores are often located.
Wet and cold weather is also favourable for its key household goods business.
John Lewis said on Friday department store sales increased 15.3 percent year-on-year to 71.6 million pounds in the week to July 7.
"The continued miserable weather, coupled with the third week of a successful Clearance (sale), saw customers heading to our shops for some retail therapy," said buying director Paula Nickolds.
Sales of electrical and home technology items jumped 34.1 percent, reflecting robust television sales ahead of the London Olympics, while homewares sales were up 8.9 percent, driven by demand for official Games merchandise. Fashion sales rose 9.4 percent.
The retailer has been outperforming the wider market as its generally more affluent customers have been less impacted by Britain's double dip recession, while improvements to product and service and new modern stores have chimed with consumers.
On Tuesday, Marks & Spencer, Britain's biggest clothing retailer, reported its biggest quarterly sales drop in 3-1/2 years, blaming months of rain that hammered womenswear sales.
John Lewis' sales are, however, flattered by the fact the firm has more shops than last year and by higher prices because of inflation. Also electrical items tend to have relatively low profit margins.
Many British retailers remain under pressure as consumers are squeezed by higher prices, muted wage growth and government austerity measures designed to cut record national debt.
John Lewis also owns upmarket supermarket chain Waitrose. Here week to July 7 sales rose 6.1 percent to 109.8 million pounds.
The firm said it sold 11 million strawberries and cream sales jumped 6.8 percent on the back of Andy Murray's run to the final of the Wimbledon tennis championship.
© Thomson Reuters 2023 All rights reserved.