John Lewis says Jubilee making an impact
LONDON - John Lewis, Britain's biggest department store group, said the approaching national holiday to celebrate the Diamond Jubilee of Queen Elizabeth II was driving gift sales as the firm posted another double digit rise in weekly trade.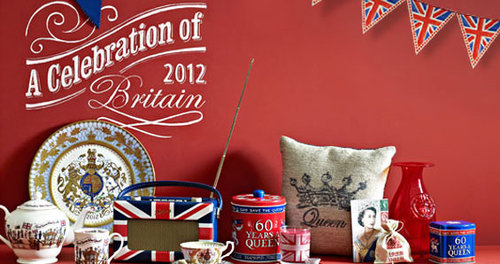 Photo: John Lewis
The employee-owned retailer said on Friday its sales increased 16.6 percent year-on-year to 62.2 million pounds ($98.4 million) in the week to May 12.
"With three weeks to go, the Jubilee celebrations are driving fantastic gift sales," operations director Dino Rocos said on Friday.
In an interview with Reuters earlier this week John Lewis' retail director Andrew Murphy said sales of Jubilee merchandise were trumping those for last year's royal wedding of Prince William to Kate Middleton by two to one.
He also raised the firm's overall sales guidance for the year.
Homewares sales rose 11.9 percent last week, while sales in the electricals and home technology category jumped 39.0 percent, driven by demand for iPads and televisions following the digital switchover in the south east of England. Fashion sales were up 6.9 percent.
"The varying national weather influenced sales with the appearance of the sun over the weekend in the south serving to dampen sales while the north of the country benefited from the additional footfall drive the poor weather provided," said Rocos.
John Lewis has been outperforming the wider market as its generally more affluent customers have been less impacted by the economic downturn.
Many UK retailers are, however, struggling as shoppers grapple with higher prices, muted wage growth and government austerity measures, and worry about job security, shaky housing markets and fallout from the euro zone debt crisis.
A survey last week showed British retail sales posted their biggest fall in more than a year last month.
John Lewis' sales are also flattered by the fact the firm has more shops than a year ago and by higher prices because of inflation.
The group also owns upmarket supermarket chain Waitrose. Here week to May 12 sales increased 3.7 percent to 105.3 million pounds.
© Thomson Reuters 2023 All rights reserved.