Jones Apparel forecast pleases Street, shares rise20090619/jonesappareltandem7.jpg
NEW YORK (Reuters) - Jones Apparel Group Inc (JNY.N) forecast 2010 revenue above many analysts' expectations and said its biggest brands were in a good position to grow as the economy recovers this year, sending shares up 3 percent.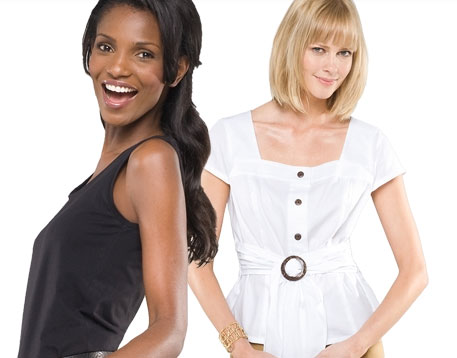 Jones Apparel
The clothing, shoes and accessories company, whose portfolio includes Nine West, Jones New York and Anne Klein, posted an operating profit for the important holiday quarter, helped by tighter supply management.
Jones Chief Executive Wesley Card expects the economy to improve this year, lifting sales, he told Reuters.
"We are positioned where in the back half of 2010, our core brands can start to show some growth," Card said.
On a conference call, Jones Apparel said it expects 2010 revenue between $3.3 billion and $3.48 billion. Analysts on average expect revenue of $3.34 billion, according to Thomson Reuters I/B/E/S.
Even as the economic downturn shows signs of easing, Jones' retail customers, which include Macy's Inc, (M.N) Wal-Mart Stores Inc (WMT.N) and Nordstrom (JWN.N), are ordering little merchandise, Card told Reuters.
"We'll just carefully place some inventory bets this year as we go forward, and stay under control," Card said. "Our customers will take a cautious approach as well."
Jones saw strong interest in its shoe collection at an industry event last week, Card said. Its Jones New York career wear line performed well, while mid-point jeans lines were weak, he added.
Jones posted a net loss attributable to shareholders of $130.4 million, or $1.53 per share, for the fourth quarter, compared with a loss of $822.9 million, or $9.86 per share, a year earlier.
Excluding items such as impairment and restructuring charges, Jones posted a profit of 11 cents per share, matching the average forecast of analysts polled by Thomson Reuters
I/B/E/S.
Revenue fell 8.3 percent to $777 million, in part because the company closed marginally profitable businesses. Comparable-store sales rose 2 percent.
Jones plans to close hundreds of stores as it deals with the effects of the recession.
At the end of the fourth quarter, Jones had closed 100 stores. It plans to close 165 more by the end of 2010. About 50 would be closed by the end of February, Card said.
By the end of 2010, the company expects that outlets will comprise 70 percent of Jones Apparel's stores as it shifts away from malls, where sales have been weaker.
Jones' gross profit margin rose 4.8 percentage points to 34.3 percent during the quarter because of its leaner inventories.
(Reporting by Phil Wahba; additional reporting by Martinne Geller; Editing by Derek Caney, John Wallace and Robert MacMillan)
© Thomson Reuters 2023 All rights reserved.