Jones Apparel loss smaller than expected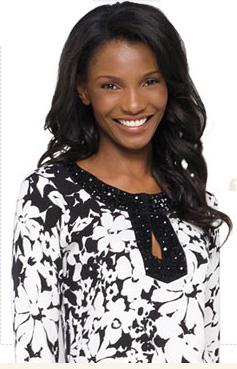 www.jny.com
NEW YORK (Reuters) - Jones Apparel Group Inc (JNY.N) reported a smaller-than-expected quarterly loss on Wednesday and said its cash position improved, sending shares up 11 percent.
The owner of the Jones New York, Nine West and Anne Klein brands said it ended 2008 with less inventory and more cash than a year ago. It said cash on hand was $35 million more than it expected, fueling investor hope that it will survive the recession.
"It looks like they're running the business in a prudent fashion, the way they should be running their business," said retail analyst Jennifer Black of Jennifer Black and Associates. "In this environment, people like that."
The company warned last month that results had been hammered by a large impairment charge and deep markdowns in the toughest holiday shopping season in nearly four decades.
"Our operating results were heavily impacted by the highly promotional climate and weak holiday season," Chief Executive Wesley Card said.
Jones said its net loss widened to $822.9 million, or $10.08 per share, in the fourth quarter from $89.8 million, or $1.06 per share, a year earlier.
Excluding impairments of goodwill and trademarks, restructuring and other charges, Jones reported a loss of 4 cents per share, in line with its forecast for a loss of 3 cents to 6 cents. Wall Street was expecting a loss of 5 cents.
Revenue rose 1 percent to $846.9 million, helped by the introduction of its value-priced l.e.i. brand clothes into thousands of Wal-Mart Stores Inc (WMT.N) locations.
VALUE BRANDS LOOKING VALUABLE
Card told Reuters that l.e.i.'s performance at the world's largest retailer had exceeded expectations and it was recently introduced to stores in Canada. He said Jones and Wal-Mart are discussing how they might sell it in Mexican stores.
Last year's deal with Wal-Mart extended the reach of Jones' wholesale business into the discount sector, whereas its prior customers were mostly department stores such as Macy's Inc (M.N) and Nordstrom Inc (JWN.N).
Black said Jones' focus on mid- and value-priced brands -- and the fact that most of its own stores are factory outlets -- could help it in the recession as consumers seek out lower prices, a strength Card highlighted in an interview on Wednesday.
Jones forecast 2009 revenue of $3.3 billion to $3.54 billion, which was in line with Wall Street estimates of $3.42 billion, according to Reuters Estimates. But the company declined to give a full-year earnings outlook due to uncertainty over when a tough retail market will improve.
Jones shares, which had fallen 85 percent from September through Tuesday's close, already reflected investors' expectations that 2009 would be difficult, according to Morgan Stanley analyst Chi Lee.
"With expectations falling to more achievable levels and credit facility amendments in place, we believe the current valuation ... adequately reflects a weak earnings outlook," Lee wrote in a research note.
Jones said comparisons in the first half of the year will be "substantially more difficult" than those of the second half, since business was weaker in the second half of 2008. It forecast revenue in the current first quarter to fall 11 percent to 14 percent.
Jones shares were up 36 cents or 11 percent at $3.62 on the New York Stock Exchange on Wednesday afternoon.
(Reporting by Martinne Geller; Editing by Lisa Von Ahn, Dave Zimmerman and Matthew Lewis)
© Thomson Reuters 2023 All rights reserved.