L'Oreal challenges eBay over sale of fakes
By Nick Antonovics
PARIS (Reuters) - L'Oreal , the world's largest cosmetics group, has launched legal action against eBay , alleging the online auctioneer does not do enough to combat the sale of counterfeits, the company said on Monday.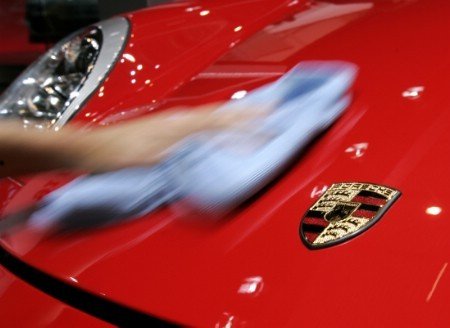 The action by L'Oreal follows similar action taken against eBay by luxury groups LVMH Moet Hennessy Louis Vuitton and its parent company Dior , and U.S. jeweler Tiffany's . EBay argues it clamps down on all cases of counterfeiting notified to it by the firms concerned.
"L'Oreal has been facing an increasing volume of illicit trade in fake fragrances and fake cosmetic products on some online auction sites," L'Oreal said in an emailed statement, confirming earlier French media reports.
"Consequently, L'Oreal has decided to take legal action to protect the consumers, preserve the quality of its selective luxury distribution network and defend the reputation of its trademarks."
French newspaper Liberation said L'Oreal estimated the damage done to its business from counterfeit goods sold via eBay at "probably several million euros." It said legal action had been started in France, Germany, Britain, Spain and Belgium.
"EBay is not a victim because it gets a cut from each transaction and advertisement, real or fake," the newspaper quoted L'Oreal's head of anti-counterfeiting, Xavier Herfroy, as saying.
A spokeswoman for L'Oreal confirmed legal action had been launched against eBay in all five countries but declined to say whether L'Oreal was seeking damages. "We are not at liberty to disclose that," she said.
EBay France did not immediately respond to an e-mail seeking comment.
French industry, with the support of the government, is very active in fighting counterfeiting, which it estimates costs French firms some 6 billion euros in lost earnings each year.
The government said on Monday customs officers near France's border with Italy had stopped two lorries transporting 12,757 fake handbags and small leather goods with an estimated market value of 12 million euros, adding to a haul of 224 million euros worth of fakes in the first half of 2007.
© Thomson Reuters 2023 All rights reserved.