L'Oreal happy with Sanofi stake, not with price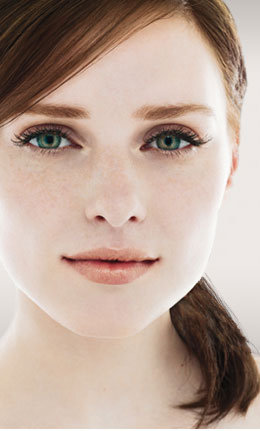 www.loreal.com
PARIS, Aug 25 (Reuters) - L'Oreal (OREP.PA) said it had no short-term plans to sell its stake in Sanofi-Aventis (SASY.PA), whose shares have lost nearly a fifth this year and which sources say is seeking to buy U.S. biotech Genzyme (GENZ.O).
The cosmetics giant reiterated that the 9 percent stake, which is worth about 5.3 billion euros ($6.7 billion), was a financial investment and not a strategic one.
"We are a happy investor, a loyal investor. (We) would be happier if the (share) price was higher," Chief Executive Jean-Paul Agon told an analyst briefing on Thursday after L'Oreal posted forecast-beating results.
There are "no plans for the short term" for the stake, he added.
Sanofi's shares have lost 19 percent this year, with concerns weighing about where it will find new sales as some of its drugs lose patent protection. Analysts expect L'Oreal, Sanofi's top shareholder, will sell the stake if it needs to finance a major acquisition itself.
Sanofi has offered to buy Genzyme, one of the world's biggest biotech companies and a leading maker of drugs for rare diseases, for $69 a share, according to sources familiar with the situation, valuing the company at about $18.4 billion.
Genzyme is looking for a figure of at least $80 and wants an opening offer of $75 before it will even open its books to the company, people familiar with the situation say.
L'Oreal and fellow Sanofi shareholder Total (TOTF.PA) do not want the drugmaker to pay too much for the U.S. biotech company and are not convinced it is the best fit, bankers have told Reuters.
L'Oreal CEO Agon declined to comment on Genzyme on Thursday.
Shares in L'Oreal rose more than 5 percent to a two-week high, the leading gainers on France's CAC 40 index .FCHI, after demand for its cosmetics, a rise in consumer spending and cost cuts helped it beat profit forecasts for the first half.
The company, which sells Garnier shampoo and Vichy facial creams, expects to outperform the global cosmetics market this year, Agon said, adding that the market would grow around 4 percent in 2011.
"A lot of people thought the market would collapse ... But cosmetics consumption has held up pretty well. People are not willing to give up cosmetics," he said.
New markets, such as in Africa and Asia saw 9.5 percent growth in the first half, L'Oreal said.
The CEO added that the U.S. mass market was flat and that "there is still no real economic recovery at the moment in the United States".
L'Oreal said late on Wednesday an improvement in manufacturing costs, inventory and distribution cost reduction, and a higher portion of sales of more expensive products helped to lift profit.
It reiterated that it was confident about the second half, though it gave no full-year forecasts. ($1=.7874 Euro)
(Writing by James Regan; Editing by Jon Loades-Carter)
© Thomson Reuters 2023 All rights reserved.