L'Oréal Paris: Céline Brucker becomes director-general
At just 35 years old, Céline Brucker has taken over the general management of L'Oréal Paris.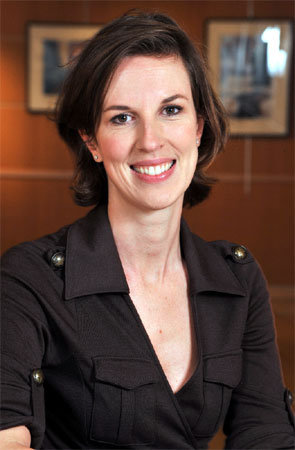 Céline Brucker director general of L'Oréal Paris
A graduate of the prestigious French business school HEC, Céline Brucker began her career in the United States in 1997 as head of L'Oréal Paris products, continuing with the brand as director of marketing from 2001.
Following her return to France in 2006 to take on the role of marketing director at Garnier for a subsection of Europe covering four countries, she was subsequently named marketing director for the entirety of the continent.
"This international career, which has given her experience in very complex market in our Public Division, and completed by commercial exposure since June 2009 at LaScad, has endowed her with the legitimacy to take over the general management of L'Oréal Paris," stated the group's directors, who went on to thank Céline Brucker for the "enthusiasm and energy that she will deliver in this new challenge."
By Jonathan Fulwell (Source: C. Vautard)
Copyright © 2023 FashionNetwork.com All rights reserved.