L'Oreal says Liliane Bettencourt quits board
Feb 13 - L'Oreal said billionaire Liliane Bettencourt, 89, who owns 30 percent of the French cosmetics group, is stepping down from the board of directors and will be replaced by her 25-year-old grandson Jean-Victor Meyers.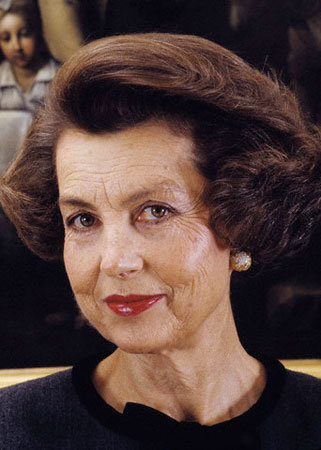 Liliane Bettencourt (photo by Corbis)
Meyers studied economics and management in France and in the United States and over the last two years spent several months with L'Oreal's divisions in France and abroad, L'Oreal said in a statement on Monday.
He has been a member of the supervisory board of Tethys, the Bettencourt family holding, since January 2011.


(Reporting by James Regan; Editing by Laurence Frost)
© Thomson Reuters 2023 All rights reserved.