L'Oreal says plans to build factory in Russia
MOSCOW, June 4 (Reuters) - French cosmetics group L'Oreal (OREP.PA) plans to build a plant in Russia, Pekka Huttunen, L'Oreal Russia General Director, said on Thursday 4 June.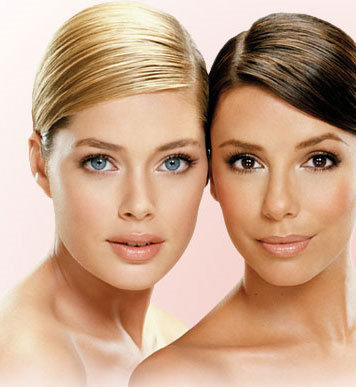 Doutzen Kroes and Eva Longoria for L'Oréal Paris
Like other importers, L'Oreal is struggling with currency devaluations in former Soviet Union states and is seeking to lower production costs by opening local factories.
Huttunen said the world's biggest beauty products group had bought a plot of land in the Kaluga region and was hoping to start construction of its own factory later this year.
"It is going to be small in the beginning and then as soon as it is necessary we will make it bigger. But I think pretty soon it is going to be like any other factory in Europe. It depends on the market in Russia and the neighbouring countries."
According to the local administration, L'Oreal signed a memorandum with the Kaluga region government last year on the construction of a 45 million euro factory. Huttunen said the plant would produce mainly hair care products.
L'Oreal, the provider of Lancome, Biotherm and Vichy creams, said on Thursday 4 June it saw the world cosmetics market flat or growing slightly this year and forecast the group's trading to improve in the quarters ahead. "We have more or less zero growth in roubles which means, of course, a contraction in euros, after devaluation, but it is not a catastrophe," Huttunen said about the Russian market.
"Maybe there is going to be a little bit of a slowdown of demand in our markets but in the same time in many businesses we are getting a lot of market share," he added.
But he said 2010 might be tougher if the rouble continues to lose its value.
(Reporting by Maria Plis; Writing by Maria Kiselyova; Editing by Erica Billingham)
© Thomson Reuters 2023 All rights reserved.