Lanvin luxury hits Hennes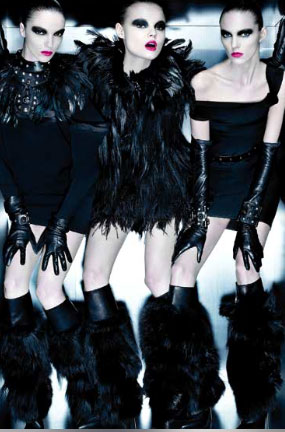 Lanvin, Winter 2010
1889 founded French fashion house Lanvin has designed an exclusive collection for trendy, fast-fashion label H&M, to be launched in November.
The unisex collection was designed by Lanvin's menswear designer Lucas Ossendrijver and Artistic Director, since 2001, Alber Elbaz who commented, "the two companies are at opposite poles". Margareta van den Bosch, creative advisor at H&M delighted, "Lanvin will bring to H&M a luxurious French tradition that is also modern and playful".
The collection will be revealed on November 2 through a special film. 200 stores across the world, out of its 2000 owned, will then offer the clothing from November 23.
Hennes hopes to have as much attention this time round as it did with previous luxury label collaborations; Karl Lagerfeld, Stella McCartney, Madonna and Roberto Cavalli. These type of collections can strengthen brand image but overall sales are thought to hardly vary.
H&M's total July sales were up 21 percent, much better than the most optimistic analyst had expected.
By Rosie Hart
Copyright © 2023 FashionNetwork.com All rights reserved.