Levi's continues its foray into the art world
After innovative collaborations with Damien Hirst and Shepard Fairy, Levi's has announced a new creative partnership; a new project conceptualized by the New York based graphic design company "Sagmeister".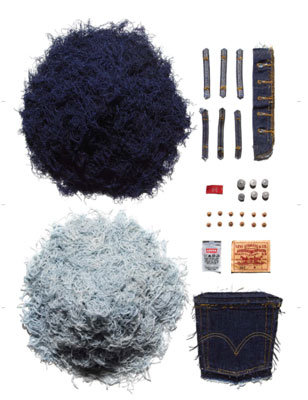 The Levi's 501 dissected by Sagmeister
Known for its work with groups like the Rolling Stones and Velvet Underground, Sagmeister will focus on developing a series of designs to dissect and explore the Levi's Original Button-Fly 501.
To get this new artistic collaboration underway, the jeans company has trusted the chic American Rag with unveiling the first two images of the series for Levi's by Sagmeister.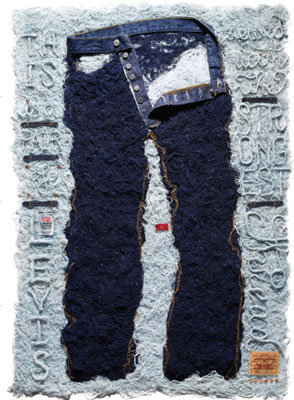 The 501 as seen by Sagmeister
As a starting point, Sagmeister has taken the Original Button-Fly 501 and has examined its origins and mystique. "The jeans themselves are emblematic; for this work therefore, we have decided to use nothing but the 501", explained Stefan Sagmeister.
By Jonathan Fulwell (Source: Sarah Ahssen)
Copyright © 2023 FashionNetwork.com All rights reserved.