Levi's profit falls as sales in Asia drop
Jeans maker Levi Strauss & Co reported its quarterly net profit slumped by more than a third as business in Asia declined and it faced difficulties in Europe.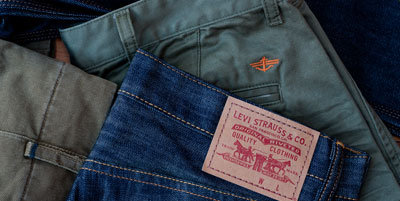 Photo: Levi Strauss & Co
Net income for the privately held company fell to $13.23 million in the second quarter ended May 27, compared with $20.97 million in the same quarter last year.
"It is clear that the economic headwinds are getting stronger," said Chip Bergh, president and chief executive. "While our business grew in the Americas, primarily driven by our own retail stores, Europe continues to be a challenge, and for the first time in two years our business in Asia declined."
Net revenue was $1.05 billion, compared with $1.07 billion a year ago.
Levi Strauss is private, but reports earnings because it has publicly held debt. At the end of the second quarter, its net debt balance was $1.5 billion, compared with $1.8 billion at the end of 2011.
© Thomson Reuters 2023 All rights reserved.