Liz Claiborne amends loan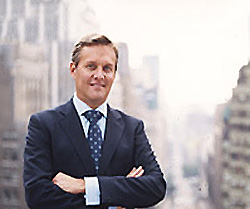 William McComb
www.lizclaiborneinc.com
* Amends credit facility to $600 mln from $750 mln
* Extends maturity to May 2011 from October 2009
* Now sees Q4 loss of 0-15 cts; prior view was for profit
* Shares up 11 percent (Adds CEO comments, details, background, byline)
By Martinne Geller
NEW YORK, Jan 13 (Reuters) - Fashion company Liz Claiborne Inc (LIZ.N) said on Tuesday that it amended and extended its revolving credit facility, removing a major concern for investors over its ability to meet debt covenants and sending shares up 11 percent.
The owner of the Juicy Couture, Kate Spade and Lucky Brand chains also forecast a loss for its fourth quarter, as increased promotions and deep markdowns sapped profit margins.
Liz Claiborne said its new credit facility, arranged by JP Morgan Securities and Banc of America Securities, is for $600 million, down from $750 million. The company said that is appropriate for its needs following recent divestitures.
The smaller facility matures in May 31, 2011, whereas the existing facility was set to mature in October 2009.
Given the frozen credit markets, investors worried that Liz Claiborne would be unable to renegotiate its credit, or that it could default on covenants, especially since its business has been so battered by the slowdown in consumer spending.
"We know that the financial community has been closely monitoring this transaction in light of very challenging credit market conditions," said Chief Executive William McComb.
"While we continue to aggressively manage our balance sheet and preserve liquidity, this amendment and extension affords us stability in the face of a most uncertain 2009," he said.
Liz shares had tumbled nearly 84 percent over the last four months through Monday's close, compared to a 32 percent decline for retail shares in general, as measured by the Standard & Poor's Retail Index .RLX.
PAYING DOWN DEBT
The new facility gives the company a secured asset-based structure and eliminates a leverage covenant and an asset coverage covenant, but it increases its fees and interest rates.
Other retail companies, including Jones Apparel Group Inc (JNY.N) and Staples Inc (SPLS.O), have recently reduced their lines of credit.
McComb said the company paid down debt in the fourth quarter, ending the year with total debt of $745 million, which is below the $750 million to $775 million range it predicted.
"Needless to say, the operating environment in the fourth quarter was the most challenging we have experienced in decades," McComb said.
Despite picking up in the last few weeks of the quarter, same-store sales at Juicy Couture, Lucky Brand and Kate Spade fell at a mid-teen percentage rate. Same-store sales at the Mexx chain fell 12 percent, the company said.
As a result, Liz Claiborne now expects fourth-quarter results to range from nil per share to a loss of 15 cents per share. That compares to its earlier forecast calling for earnings in the range of 19 cents to 24 cents per share.
Analysts on average had been expecting a profit of 19 cents per share, according to Reuters Estimates.
Liz Claiborne shares rose 33 cents, or 11 percent, to $3.30 per share in pre-market trade, from Monday's close at $2.97 on the New York Stock Exchange. (Reporting by Martinne Geller, editing by Dave Zimmerman)
© Thomson Reuters 2023 All rights reserved.